Currently, no-warranty battery replacement by Apple costs $49 for iPhones with a Home button and $69 for models with Face ID. However, starting March 1, Apple is raising the cost of battery replacements on all iPhone models by $20. So, if you think your battery may be up for replacement, now is a good time to do it before prices go up.
When you should replace your iPhone battery
Most people should replace their Apple iPhone battery every two to three years. At that point, your battery capacity likely has dipped below 80 percent of its maximum from the factory, and you may be experiencing noticeably shorter battery life.
How to check your iPhone's battery capacity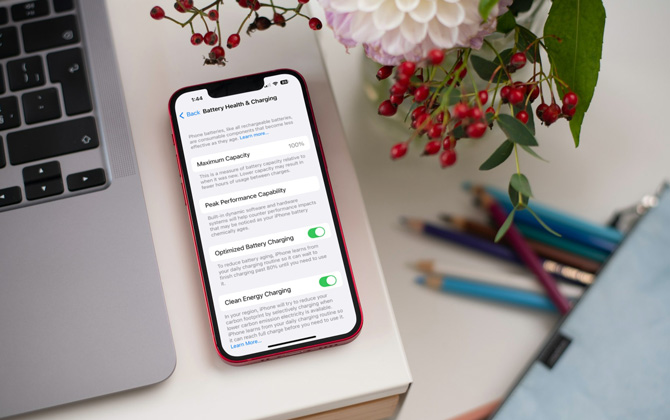 Apple makes it easy for you to check your battery's capacity and overall health. To do this:
Go to Settings
Tap Battery
Tap Battery Health and Charging
Here, you'll see a screen that displays all the information you need to know about your battery's performance, capacity, and whether or not the battery should be serviced or replaced. You should see a section labeled "Maximum Capacity" that measures your battery's current capacity relative to the total capacity it had when it was brand-new. If the Maximum Capacity is around 80 percent or lower, it's a good idea to get your battery replaced.
Apple's battery replacement policy
Apple's iPhones have a one-year warranty, so Apple will replace your iPhone's battery for the first year for free if its maximum capacity is less than 80 percent. After the first year, you'll need to rely on your phone insurance or pay out of pocket.
Apple offers AppleCare+ and AppleCare+ Theft and Loss insurance policies for purchase within the first 60 days of iPhone ownership. These insurance policies range from $79 up to $199 for the basic two-year AppleCare+ package, and for another $70, you can get the Theft and Loss protection package. With an AppleCare+ plan, you can receive free battery replacement if your battery holds less than 80 percent of its original capacity for the two-year term. In addition to battery replacement, AppleCare+ policies will save you on screen repairs, total replacements, and more.
If your phone is insured and you're waiting for your battery to dip below the 80 percent mark, check out our tips on how to make your iPhone battery last longer until you're up for that replacement.
[Image credit: Techlicious/Smartmockups]
Kiara Taylor has covered fintech for the last four years at publications including, Crunchbase, Investopedia, TheBalance, Entrepreneur, Harvard Business Review, and Due.