For heavy-duty artistic types, the two new iPad Pros that Apple announced today offer more bang for your buck. Thanks to shrunken bezels, you'll get more screen in less space; Apple fit a new higher-resolution 2388 x 1668 pixel 11-inch Liquid Retina LCD display into the same space as the original 10.5-inch model, and the 2732 x 2048-pixel 12.9-inch version is 25 percent smaller than the original, around the area of an 8.5 x 11 piece of paper.
Both new iPad Pros are also 15 percent thinner, now just 5.9mm – less than a quarter of an inch – thick.

Functionally, the new iPad Pros use Face ID like the new iPhones X models – no more home button. Around their perimeter are 102 magnets to firmly clip the second-generation Apple Pencil and a new folio keyboard cover ($179 for the 11-inch, $199 for the 12.9-inch) that now offers two viewing angles rather than the annoyingly limited single position of the original iPad Pro folio.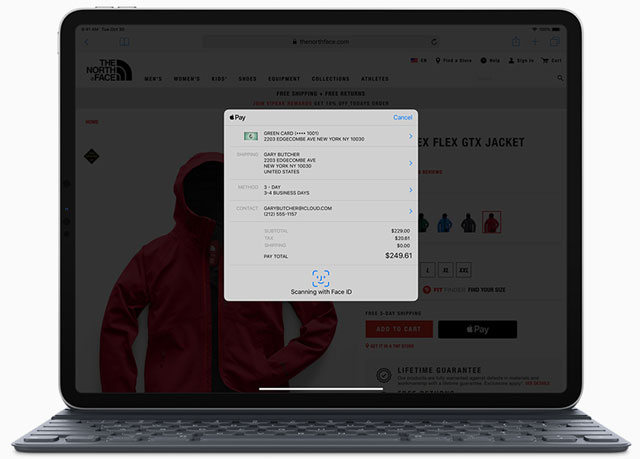 Surprisingly, Apple has replaced its proprietary Lightning connector with the more standard USB-C for charging and connectivity. This jack can even be used to charge your iPhone if necessary. Whether Apple replaces the Lightning jack on next year's iPhones with the more universal USB-C as well remains to be seen, but it now wouldn't be surprising.
Under its hood, the new iPad Pros run via Apple's own 12X Bionic processor and offers 35 percent performance improvement over the original models. Apple boasts these new iPad Pros are more powerful than 92 percent of all the other portable PCs sold in the last year, with a neural engine capable of running 5 trillion operations per second.
Like the new MacBook Air announced today, both iPad Pros are on pre-sale today starting at $799 for the 11-inch edition and $999 for the larger 12.9 version, available on November 7. Both are available with 64GB, 256GB, 512GB or 1TB of user storage, and both come in Wi-Fi-only or Wi-Fi/cellular iterations.
[Image credit: Apple]