There's a fine line between a smartwatch and a fitness tracker, and many devices are somewhat better suited for fitness or for everyday use. But the Apple Watch aspires to be the ideal gadget for everyone, and the upcoming WatchOS 5 gives equal attention to improving health features, expanding app options, and upgrading notifications. The result? A smartwatch that's better for anyone who uses it.
Here are four stand-out features coming to your Apple Watch later this year with WatchOS 5.
A high-tech walkie-talkie
Sure, you can use your Apple Watch to make phone calls, but now you can skip the phone part and use it for direct two-way conversation, walkie-talkie style. Just tap you your watch screen and talk to send a message to friends over cellular or wi-fi. It's quicker (and easier) than making a phone call, and could be a useful family feature — particularly if Apple adds it to other iOS devices so it can be used beyond the watch app.
Plenty of activity tracking improvements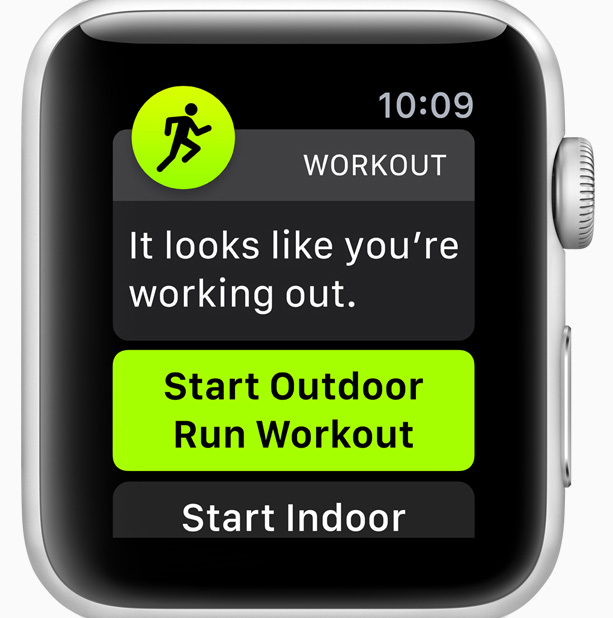 If you use your Apple Watch for workouts, you'll be glad to know that it's finally catching up to the fitness tracking competition by adding automatic workout detection. If you start a workout without telling your watch, a notification will pop up asking if you want to start a workout and even give you retroactive exercise credit. It's a nice convenience, even if it's only available for the most popular workouts right now. WatchOS 5 also adds new workouts, including yoga and hiking, as well as pace and cadence information for runners — all solid additions to Apple Watch's fitness features.
Third-party apps will be easier to use
Unless you jump straight from your WatchOS upgrade into a workout, you'll probably notice the more interactive notifications first. You can currently interact with Apple's apps directly from notifications without opening the app, but third-party apps have only had static notifications. In WatchOS 5, that's going to change, letting you edit your Yelp restaurant reservation or pay for your Uber right from notifications. Third party apps will also be able to play music in the background and be added to the Siri watch face for easy access.
These may sound like small improvements, but they'll make third-party apps much more usable, so you aren't locked into Apple apps if you want to make the most of your watch.
Browse the web on your wrist
One surprising addition to the Apple Watch is limited web browsing on the tiny watch screen. While you can't fire up Safari and surf, if you're sent a link in Messages or Mail, you'll be able to open it right on your watch. Web pages will be formatted for easy readability on the small screen, but this may be something you'll still want to pull your phone out for.
There's no release date yet, but look for WatchOS 5 to launch in September.
[Image credit: Apple]