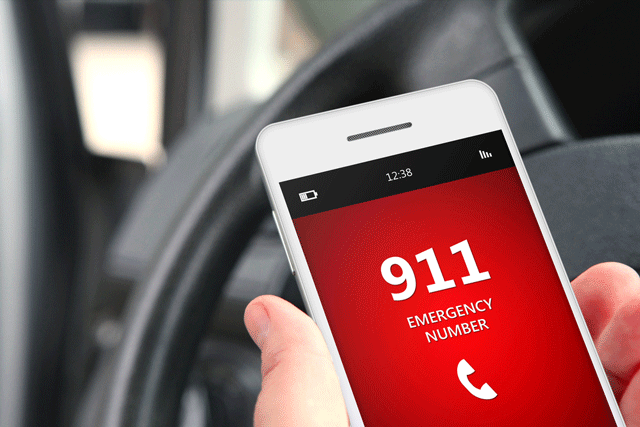 In an emergency, we're taught to always call 911. But telecommunications companies have been investing in infrastructure that's bringing 911 services into the 21st century. Just this week, AT&T announced that it will be expanding its text-to-911 services and eventually facilitate the use of picture and video-to-911 services.
As wired connections have decreased in favor of mobile phone service, network providers have been working to provide mobile emergency service, but they still haven't caught up. In 2008, Congress passed the 911 Improvement Act to require IP-enabled voice service providers to provide 911 service to their customers. These services are still plagued with problems, including service outages and operators who can't figure out where the caller is. The bill also required a government agency to create a plan for a new, nationwide IP-based emergency network for Next Generation 911.
This new network is known more generally as an Emergency Services IP network (ESInet), and is meant to allow consumers to communicate with 911 using voice, text, data, picture and videos. As with the adoption of any new technology, however, there are significant infrastructure barriers that must be overcome, and that's why AT&T's announcement is so important.
AT&T's ESInet service will create regional network nodes that AT&T says will be able to handle twice the amount of call volume that is currently created by people calling 911. It will also meet the National Emergency Number Association's infrastructure standards.
This IP-based 911 plan is increasingly necessary, especially for people with disabilities who need to use a method other than voice to reach emergency responders. While the U.S.'s big four cell service carriers — AT&T, Verizon, Sprint and T-Mobile — and smaller carriers have activated text-to-911 for their customers, reaching 911 by text might not work for some people. That's because 911 call centers might not have the technology yet. At a minimum, they are required to send a bounce back message to customers who try to use the service.
AT&T is planning to make ESInet available to current customers in 21 states in the latter half of this year. It will take more time for the company to expand the service to other places across the nation.
In the meantime, it is always best to call 911 with a landline phone, or invest in a personal emergency response system.
[Hand Holding Phone 911 via Pictoores/Shutterstock]