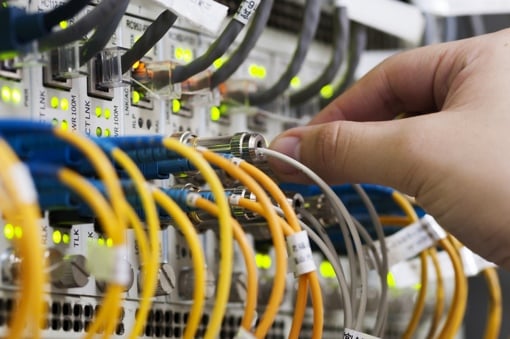 It's official: The Comcast-Time Warner merger is dead. Earlier today, Comcast CEO Brian L. Roberts announced that his company is abandoning its attempt to create a cable provider super monopoly. The move comes after the FCC recommended the matter be sent to an administrative law judge, a sign that the merger would have failed to obtain government anti-trust approval.
"Today, we move on," said Roberts in a statement. "Of course, we would have liked to bring our great products to new cities, but we structured this deal so that if the government didn't agree, we could walk away."
FCC Chairman Tom Wheeler applauded Comcast's decision, saying it was in the best interest of consumers. "Comcast's announcement comes after the Federal Communications Commission staff informed the companies of their serious concerns that the merger risks outweighed the benefits to the public interest," he said in a statement. "The proposed merger would have posed an unacceptable risk to competition and innovation especially given the growing importance of high-speed broadband to online video and innovative new services."
Early analysis of the Comcast-Time Warner merger suggested that the two companies would be able to win government approval due largely to their combined lobbying strength. But over the last year, Comcast has suffered thousands of tiny cuts – news story after news story began surfacing about Comcast's incredibly poor treatment of its customers. Public opinion on the deal turned sharply negative – a June 2014 poll conducted by Consumer Reports showed that 56% of Americans opposed the merger, while only 11% were in favor.
The biggest cut, however, came from the federal government. Earlier this year, the FCC voted to set 25 Mbps as the minimum speed required for a service to be called "broadband." That move effectively gave Comcast a whopping 56% of the U.S. broadband market, raising anti-competition alarm bells. Even at slower speeds, many Americans have no choice but to sign up with Comcast – in many towns, it's the only high-speed Internet provider available.
Thankfully, Comcast will not be allow to bloat into an even bigger, less responsive company. As for Time Warner, merger talks are once again on the table. Just hours after Comcast withdrew from the deal, Time Warner entered into merger talks with Charter Communications, Reuters is reporting.
[High speed networking cables via Shutterstock]