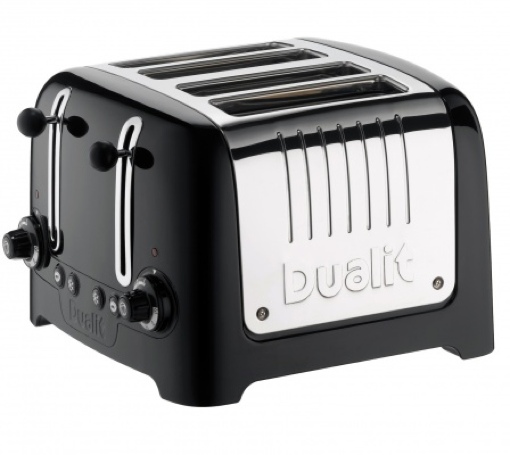 From dishwashers that can text to microwaves that listen to your popcorn as it cooks, there's no doubt that kitchen appliances are getting smarter. Even small appliances are getting thoughtful upgrades these days, as proved by the new Dualit 4 Slot Lite Toaster.
What makes this toaster so special? Well, the Dualit uses a special algorithm to understand its own temperature and the temperature of its surroundings. If you've been using it all morning long, your Dualit will automatically adjust its settings to keep all the stored heat from burning your toast. There's even a defrost setting that's perfect for the gluten-free bread in your supermarket's freezer section. If you care about toast consistency – and really, who hasn't lost sleep over perfectly cooked toast – this is the toaster for you.
The Dualit 4 Slot Lite Toaster is available in 6 different colors combinations and carries a retail price of $139.99. For higher-end kitchens, check out the designer Dualit Architect 4 Slot Toaster, which offers an even wider range of colors via interchangeable side panels. And for even more top-rated toaster oven choices, check out Amazon.com.