Last month, Ecovacs unveiled its cutting-edge Deebot X2 Omni, defying the norm of round-shaped robot mop vacs with its innovative square design. Now, this cleaning powerhouse is available on Amazon at a slashed price of $1,139, a remarkable 24% discount from its original price of $1,499.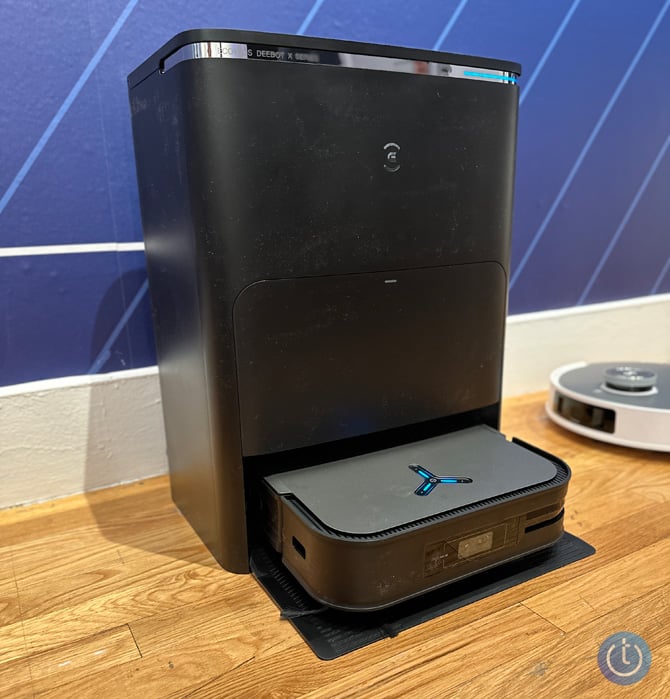 The X2 Omni stands out with its distinct square design, a deliberate engineering choice that sets it apart from traditional circular models offered by competitors such as the iRobot Roomba Combo j9+ and Roborock MaxV Ultra series. This unique shape accommodates a lengthier, wider roller brush, facilitating more comprehensive cleaning along walls and corners.
With the ability to mop and vacuum in a single pass, the X2 Omni promises a seamless cleaning experience. Its smart mop lift mechanism retracts the mop heads by 15 mm upon detecting a rug, ensuring a smooth transition between hardwood floors and carpets. And, its top-tier 8000 Pa suction power (most mop vacs top out at 5000 Pa suction) guarantees a thorough, deep clean.
The upgraded dual-laser Lidar system amplifies obstacle avoidance capabilities, including dodging pet waste.
The newly redesigned self-cleaning dock houses a substantial 60-day dustbin, a clean water tank, and a dirty water tank. When docked, the mop heads are cleansed with 140-degree F water and cleaning solution, then air-dried, ensuring they're ready for the next mop vac session.
This tempting offer on Amazon invites you to step into the future of effortless, effective floor cleaning with the Ecovacs Deebot X2 Omni.

[Image credit: Suzanne Kantra/Techlicious]