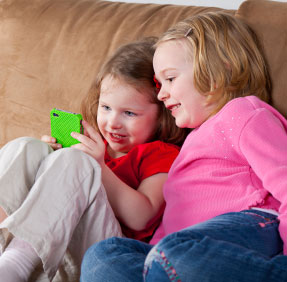 The ESRB together with CTIA-The Wireless Association have announced their extending their rating system to mobile apps. Similar to the ESRB ratings for video games that have been around since 1994, consumers will now have the same kind of familiar label to help advise them on whether an app is age-appropriate for their children.
Five major cell carriers have signed on to support the mobile rating system, ensuring that its storefronts carry ESRB rated apps. AT&T, Sprint, T-Mobile, U.S. Cellular and Verizon will all roll out this capability, but implementation will be staggered and vary based on each carrier, so don't expect to see the ratings appear immediately.
The existing ESRB rating system in place today will carry over to mobile apps, and consist of five categories:
E for everyone
E10+ for everyone over the age of 10
T for teen
M for mature audiences over the age of 17
A for adult audiences over 18 years old only
Only one operating system, Microsoft's Windows Phone, is a founding member on board with the ratings system, and will feature the ESRB ratings in its stores. While it's encouraging, Microsoft does have one of the smaller app stores by volume (currently hovering above 40,000 apps), and their pool is small relative to competitors Apple and Android, which combined have roughly 750,000 apps.
Time will tell whether Apple will ever get on board since it already has its own rating system that appears on all apps downloadable from the App Store.
All six of the founding companies are supporting the ratings system as a part of their application submission process. The rating given to a developer is final, with a couple of exceptions. The decision can be appealed to the ESRB by the developer, or once the app has been made available to the public, consumers and parents can self-police the rating. Should the ESRB receive enough complaints about a rating, they reserve the right to change a rating.
Extending the ESRB ratings to mobile apps is welcome news for parents looking for guidance on appropriate apps to purchase for their kids. The labels will carry the trust and weight of the ESRB, but may remain rare.