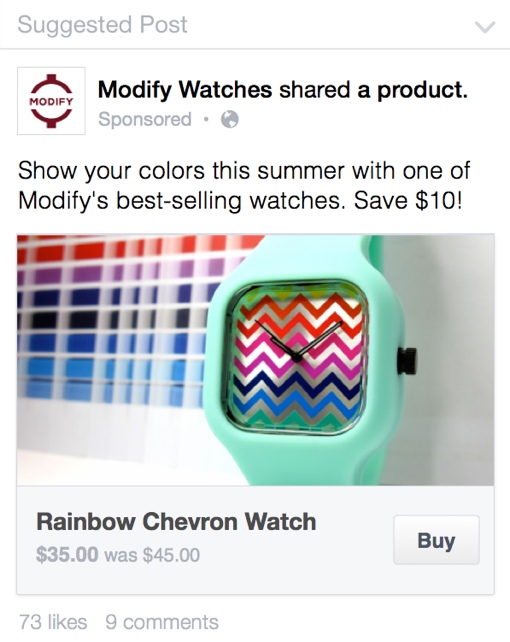 Facebook is a great way to keep in touch with old friends, share photos and keep up on current events. Soon, it could be a great way to shop.
This week, the social network announced it's begun testing a new Buy button to allow you to purchase items without ever leaving the site.
According to Facebook, the feature will allow you to buy "directly" from businesses, though surely the social network will get a commission for the purchase. No debit or credit card info will be shared with other advertisers, and it's up to you whether the site will be allowed to save your info for future purchases.
For now, the new buy button is only available to "a few small- and medium-sized businesses in the U.S." Should the limited test prove successful, the feature will likely be rolled out to all businesses nationwide.