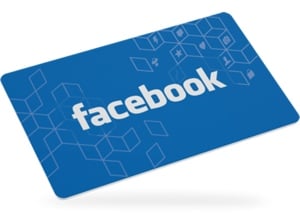 It's official: Facebook Credits are a thing of the past. Yesterday, the world's largest social network completed its transition from Credits to local currency for in-game and real-world transactions that take place through the site.
Credits were Facebook's answer to Disney Dollars or Itchy and Scratchy Money. Instead of buying "Farmville Dollars," you could buy Facebook credits from the social network and use them inside Farmville or any other game you play. That gave Credits flexibility, which Facebook assumed would help with sales. The idea was so good on paper that Amazon recently launched Coins, its own virtual currency.
But Credits faced a very complex problem: They were pegged to the U.S. dollar, meaning their international value was not fixed. That left overseas users stuck with a gas station-like pricing structure, where credits would have one price one day, and another price the next.
Moving to a local-currency model gives companies that do business over Facebook more flexibility. Prices can now be set on a country-by-country basis. And with Facebook pushing sales of real-world goods, Credits simply had to go. Would you spend 75,000 Facebook Credits on a pair of sample sale designer jeans?
If you had any Facebook Credits in your account, they should now have been converted back to your local currency. To learn more about the transition to local currency payments, check out the FAQ on the Facebook Developers website.