In the past few weeks, foldable smartphones have made the leap from prototype to practical as big manufacturers have announced their own take on a flexible, multi-screen phone. These phones won't be for everyone — prices of $2,000 and up will keep plenty of buyers away — but even if you aren't buying, you have to appreciate the tech behind these big-screen gadgets. And if they're out of your price range, you should know that manufacturers are already buzzing about cheaper models.
So let's check out the folding phones you can buy right now — and what might be coming in a few years.
Samsung Galaxy Fold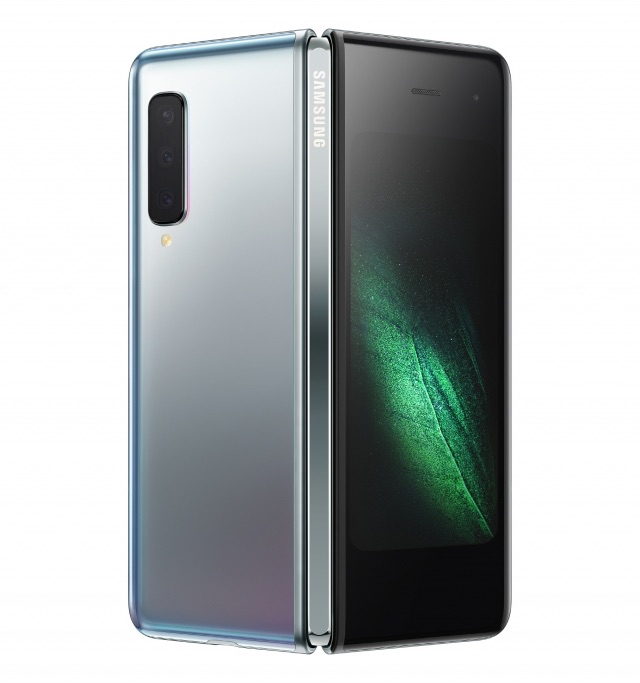 Samsung's first foldable will also be the first folding phone to hit the US market, launching on April 26. And though it comes at a luxury price of $1,980, that's budget-friendly compared to the rest of the latest crop of smartphones.
The Galaxy Fold has a 4.6-inch AMOLED exterior screen, which unfolds like a book to reveal a 7.3-inch interior screen. Unfolding the phone causes whatever apps you were using to seamlessly appear on the interior screen in a larger format, so there's no fuss transitioning from one mode to another.
Beyond the high price, this phone does have some quirks, with large black bezels around the exterior of the phone that look out of place on a modern smartphone. The Galaxy Fold is also a bulky phone that's nearly the depth of two smartphones, making it feel huge compared to other foldable models which are only slightly thicker than a traditional phone. But Samsung has clearly worked to give the Galaxy Fold a streamlined user interface.
Release date: April 26 from AT&T and T-Mobile
Price: $1,980
Huawei Mate X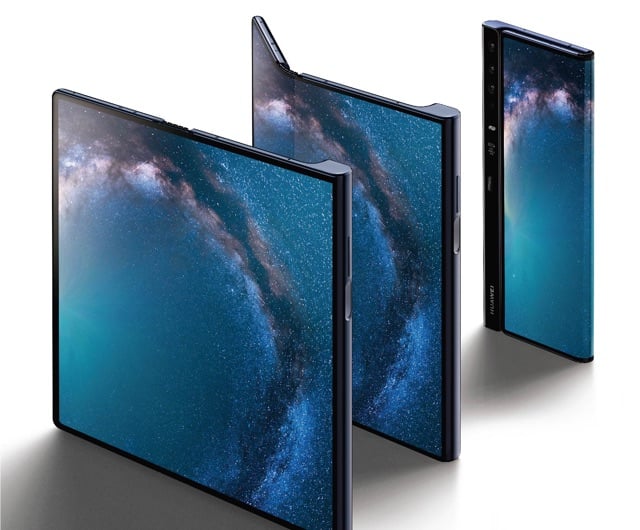 While the Galaxy Fold opens like a book to reveal a tablet-sized display inside, Huawei's Mate X keeps its screen entirely on the outside. When folded, the Mate X has a 6.6-inch front display and 6.4-inch rear display — but when unfolded, it becomes an 8-inch tablet. That's the largest screen of any of today's folding phones.
Though we would worry about scratching the wrap-around screen, the design is undeniably sleek. The slim bezels match what we expect from other modern smartphones, and while it is thicker than standard phones, it's not as bulky as the Galaxy Fold. The downside is the Mate X's staggering $2,600 price, which makes it a definite luxury item.
The phone doesn't have a specific release date yet, but it's due out around the middle of this year.
Release date: Mid-2019
Price: $2,600
LG V50 ThinQ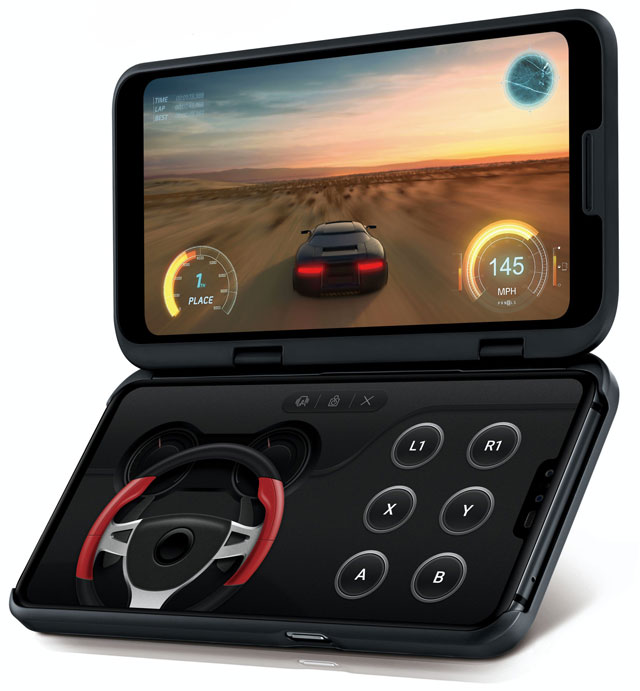 LG's entry into the multi-screen market isn't exactly a "folding" phone. Instead of a large single display that folds in half, the V50 is a completely ordinary smartphone with a 6.4-inch QHD+ OLED display. The phone gets a multiscreen experience similar to the Galaxy Fold or Mate X with the addition of the Dual Screen, a snap-on second screen that attaches to the V50 like a case.
When attached, the phone folds open and closed like any of its competitors — the only difference is a somewhat unsightly gap between the screens, making it resemble a Nintendo DS more than a smartphone. Because of that gap, you can't (and wouldn't want to) stretch an image across the two screens. Instead, the second screen seems most useful for multitasking or acting aa dedicated keyboard or game controller. It's an interesting take on the multi-screen concept, but it's not quite as impressive as smartphones with folding screens. Some trademark filings suggest LG may be working on a folding screen device, but it isn't here yet — and there's no word on when it might be.
The V50 is due out early this year, but there isn't a specific release date or price yet. We expect the phone to cost around $900, but the second screen won't be included — and there's no word on what it might cost.
Release date: Early 2019 on Sprint
Price: N/A
Motorola, Oppo, Xiaomi, and TCL all have prototypes
While the three phones we've already discussed are the only models you can order right now, a lot of manufacturers are working on prototypes — some of which could hit the market this year.
Motorola
The Motorola Razr popularized the idea of the flip phone with its slim folding design, and the brand may be making a comeback. Motorola VP of Global Product Dan Dery confirmed that Motorola is working on a smartphone with a foldable screen and has "no intention of coming later than everybody else in the market," which would mean we could see the phone by this summer.
Rumors and patents suggest this will be a Razr-style flip phone with a single portrait screen that folds in half. With the foldable era just beginning, this could be the perfect time to revive the Razr.
Oppo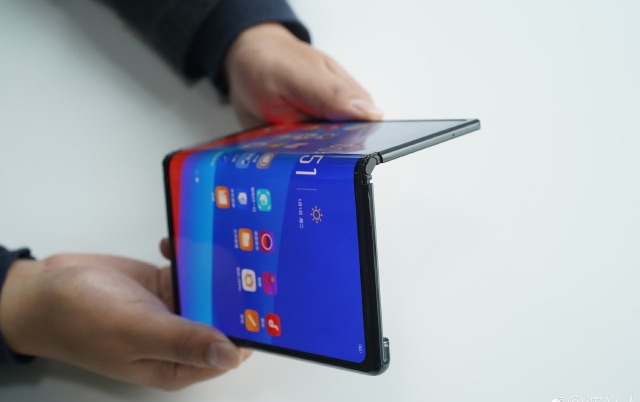 Though this Chinese company hasn't committed to releasing a foldable phone, Oppo VP Brian Shen has shared images of a prototype. Though there are no details beyond these images, the phone looks a lot like Huawei's Mate X, with a large tablet screen that folds in half to become a smartphone-sized device with a screen on the front and back. Shen has said the model may enter production if there's demand.
Xiaomi
Like Huawei and Oppo, Xiaomi's foldable concept features a single large exterior screen that folds closed into a smartphone-sized package. But unlike the competition, Xiaomi's prototype folds into three segments, with a wing on either side of the smartphone display that folds back. Xiaomi President Lin Bin posted a video preview of the gadget in action — and though the folding mechanism seems odd, it clearly works.
Like the rest of this list, there's no definite clue as to when this will be released, or how much it will cost.
TCL
Though the company has said it has no plans to release a foldable phone in 2019, it's shown off a number of concept models — and they may be the most interesting of the lot. One prototype resembled the Galaxy Fold, with a 7.2-inch screen that folds closed to hide (and protect) the screen inside the phone body. However, unlike the Galaxy Fold, TCL's concept didn't have an exterior screen. Instead, LED lights on the outside could display information like the time — but to do anything more complicated, you would have to open the phone.
The most exciting thing about TCL's foldable phone is the price: the company aims to make folding phones that cost 30% less than the competition. If TCL sticks to that price point, it could make the folding phone affordable — or at least more affordable than it is now.
Image credits: Samsung, Huawei, LG, Oppo, Xiaomi