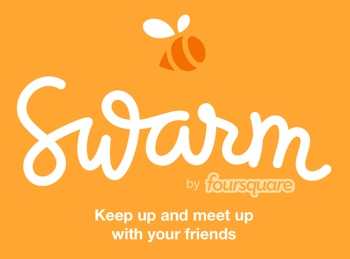 Popular check-in app Foursquare announced a major change in its identity on its blog today, outlining its plan to spin off its check-in function and instead focus on local business discovery services.
"At home, you may be searching for a place for dinner. After dinner, you are probably looking to see what friends nearby are up to. That's why today, we're announcing that we're unbundling these two experiences into two separate apps – Foursquare, and a new app called Swarm," the company explained on its blog.
The new Foursquare will be a local search app that draws on the recommendations and opinions of friends to help you find a new restaurant for date night, or maybe a mechanic that specializes in your exact model car. It will learn the businesses you frequent without needing input from you, learn which restaurants you don't return to, and use that data to recommend even more places you may be interested in. The new Foursquare is being positioned as a better version of review and local discovery app Yelp.
Foursquare's check-in procedure, meanwhile, will be relegated to a separate new app called Swarm. Swarm works a bit like Facebook's new 'Nearby Friends' feature – you can see what selected friends are up to, and if they're nearby, you can easily make plans to meet up. You will be able to access Swarm as its own app, or through links in the Foursquare app.
For more on Foursquare's future plans, including a sneak peek at the new apps, take a look at The Verge's exclusive interview with CEO Dennis Crowley. To receive an alert when the new Swarm app is available, visit swarmapp.com.