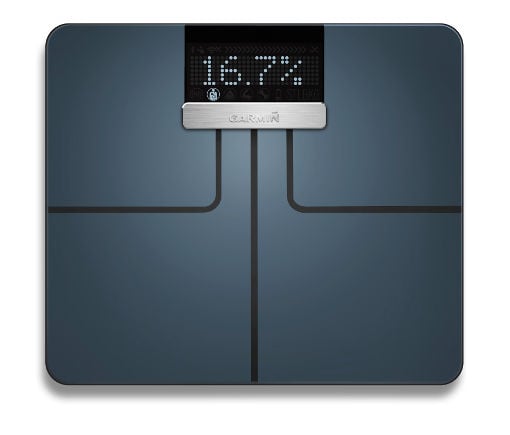 Two new tools for Garmin fitness tech fans will help users maintain their weight and fitness, the Garmin Index Smart Scale and the Garmin Vivosmart HR, its first-ever activity tracker capable of measuring your heart rate from your wrist.
The Garmin Index Smart Scale is the company's first digital smart scale. The scale shows your weight in pounds, kilograms or stones on a large, modern LED display — no squinting or bending over to see how much you've lost.
The smart scale can automatically compute your body mass index (BMI), body fat and water percentage, bone mass and muscle mass.
The scale recognizes up to 16 unique users. When you step on the scale, it instantly recognizes you and wirelessly sends weight data to your mobile device or computer via the Garmin Connect companion app, using a Wi-Fi, Bluetooth or ANT+ connection. Four AA-size batteries power the smart scale up to nine months.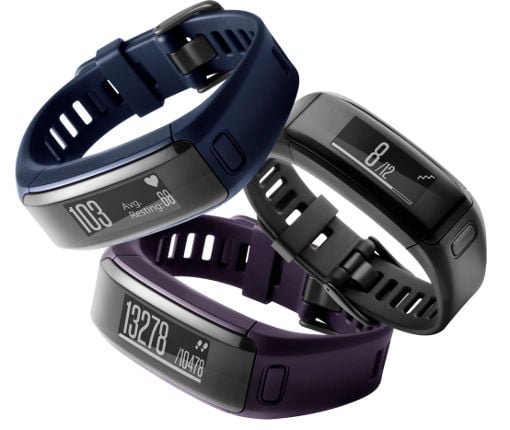 The new Vivosmart HR fitness tracker counts your steps, monitors your daily fitness activities and sleep, keeps tabs on the calories you've burned and more. Garmin has included a heart rate monitor, so you know how fast your heart is pumping as you move through your day.
All fitness data gathered by the Vivosmart HR is beamed wirelessly to your mobile device through the Garmin Connect app. With data from both your Index Smart Scale and the Vivosmart HR, you can analyze your fitness levels, adjust your health goals and keep track of your fitness progress through your individual account or through the integrated MyFitnessPal app.
The Vivosmart HR is water-resistant up to 50 meters and does smartwatch duties such as pushing notifications from your mobile device, controlling music playback and telling time through its large touchscreen display for up to five days on a full charge.
Both the Garmin Index Smart Scale and Vivosmart HR will be available this November, each at $149.99. The Vivosmart HR is also now available for preorder at Best Buy. The smart scale comes in either white or black, while the Vivosmart HR comes in black, purple and blue.
For more information, see the official Garmin Vivosmart HR product page and the Garmin Index Smart Scale home page.
What about other heart rate monitors? See our comprehensive guide for heart rate monitors for help buying the right one. If you're trying to shed some weight, you might get an extra push from some of the best weight loss apps.
[Image credit: Garmin]