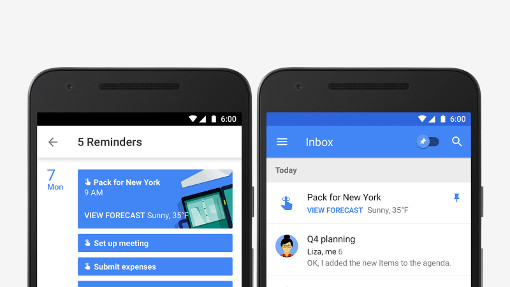 Tired of missing important tasks because you keep forgetting to check your to-do list? Google announced that Google Calendar is rolling out a new feature this week that many people have been waiting for — to-do reminders.
To-do reminders keep you on track with the things you intend to accomplish during the day — indispensable for busy people on the go. The new feature makes Google Calendar more helpful by letting you see an overview of the important things that you need to do.
You can already create reminders in Google Calendar. For example, when you create a Calendar event for a doctor's appointment or buying groceries, you can set the event to remind you by email or popup notification. These reminders, however, don't persist over time. The new to-do reminders do, and they'll stick to the top of your Calendar day in and day out until you mark them as done (by swiping the reminder to the left or right).
To add a new reminder, tap on the Add button (with the plus icon) at the bottom right of the app screen, and then tap Reminder. When you create a new reminder, Google Calendar will try to bring together all of the information you might need to help you accomplish the task, such as auto-suggested phone numbers or even addresses.
You can create to-do reminders in other places besides Google Calendar, too. You can add new reminders from the Inbox by Gmail and Google Keep apps. Or tell Google Now something like "Remind me to pick up Cindy at 4 p.m.," and Google Now will create the item on your reminders list in Google Calendar. Wherever you create your reminder, it will be synced across all Google services.
The new reminders feature will be available via updates this week in the Google Calendar app for both iOS and Android devices. Google is planning to add reminders to the Web version of Google Calendar soon.
Looking for more calendar apps? Try our list of the best calendar apps.
[Image credit: Google]