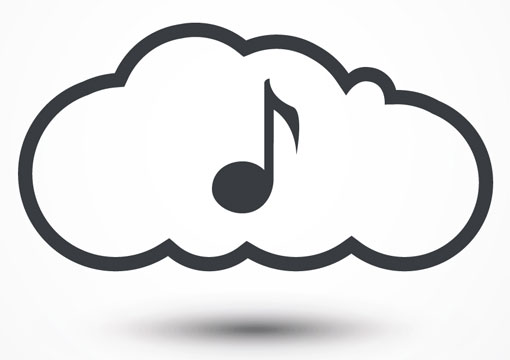 It seems like there's a new music streaming service debuting every day: Tidal, Spotify, Amazon, Apple Music last summer. Now, Google has entered the game with Google Play Music. But if your family is on the larger side, you definitely don't want to have to pay for each person to have access to Taylor Swift's newest single. We took a look at Google Play Music and Apple Music's family plans to find out which one is better at keeping the family harmony.
What Do You Get?
Apple Music has over 30 million songs, and six family members can use their Family Sharing service to get Apple Music for $14.99/month. On the music side of things, the family plan lets you stream any of Apple Music's songs, download them to your library and get personalized music suggestions. You just have to sign up for iCloud Family Sharing, which is free, to get things going. iCloud Family Sharing is also giving you access to the songs, albums, movies, TV shows, books and apps of every other person in the family. Fortunately, you can choose which ones you want on your device. An Apple Music subscription also gives your family access to the DJ-curated Beats 1 radio station and unlimited song skipping on any of the algorithm-based radio stations. You can listen on iOS devices, Android devices, Mac, PC and the new Apple TV.
Google Play Music lets you and your five closest family members (Sorry, Grandma, you didn't make the cut) listen to over 35 million songs any time, anywhere, for $14.99/month. Like Apple Music, you can choose which songs go on your device, as opposed to what's going on Dad's, and there are also curated radio stations, smart recommendations and offline listening. Up to 50,000 of your own songs can also be uploaded and shared among the members. The biggest difference between the two is that a Google Play Music subscription will also get you a YouTube Red membership. Normally, the service is $9.99, and includes ad-free videos, video downloading for offline watching and background play with the YouTube Music app. That's a lot of extras that Apple Music doesn't have. You can listen on iOS devices, Android devices and internet browsers.
Weird Caveats
Although Google Play Music is available for Android, iOS and the web, the subscriber has to sign up on an Android device for now. The same applies to Apple Music- someone has to subscribe to iCloud Family Sharing with iOS or OS X. It's a strange way of introducing people to the services and might turn you off from one or the other, especially if you're a strictly iPhone or Android family.
Another consideration is whether or not your favorite artist's music is available. Some artists are signing exclusive deals with the companies; for example, Taylor Swift's "The 1989 World Tour Live" video and Drake's newest releases are only on Apple Music.
The Verdict
Both streaming services are $14.99/month for six people, but it will really come down to which service has music from your favorite artists, your current devices and whether YouTube Red is something you're into.
[music streaming concept via Shutterstock]