Ever since the debut of the Pixel phone, Google has been on a mission to turn your Android phone into more than just a device – a personal assistant. Fast forward to today, and with the Pixel 8 and 8 Pro rollout, Google took a big step forward. This isn't just about new looks; it's about hardware that brings a myriad of advanced AI experiences to life.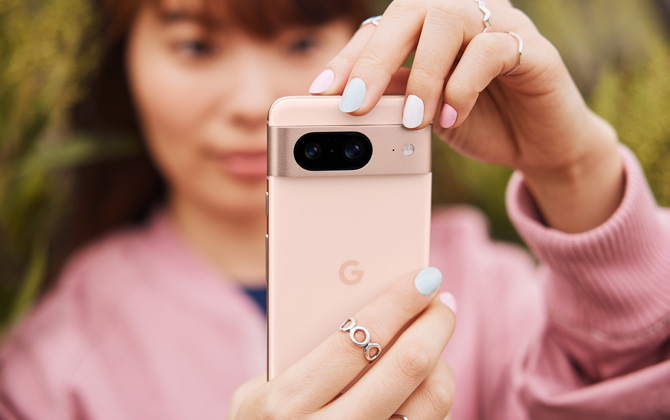 The Heart of the Matter: The Processor
Powering the Pixel 8 and 8 Pro is the new Tensor G3 chip. Google claims to have revamped the entire chip, from the CPUs and GPU to introducing a fresh imaging DSP. This chip is necessary for AI-augmented tasks, whether snapping photos, recording videos, or enhancing audio clarity.
When AI Meets Photography
Both the Pixel 8 and 8 Pro boast three upgraded cameras. There's a snappier 50 MP wide camera with an f/1.68 aperture. The 8 Pro further ups its game with improvements in the autofocus (AF), deploying multi-zone laser detection AF (LDAF), while the Pixel 8 and Pro 7 stick with single-zone LDAF. The front cameras of Pixel 8 and 8 Pro finally come with AF. And the 8 Pro's ultra-wide camera has been upgraded from 12MP to 48MP.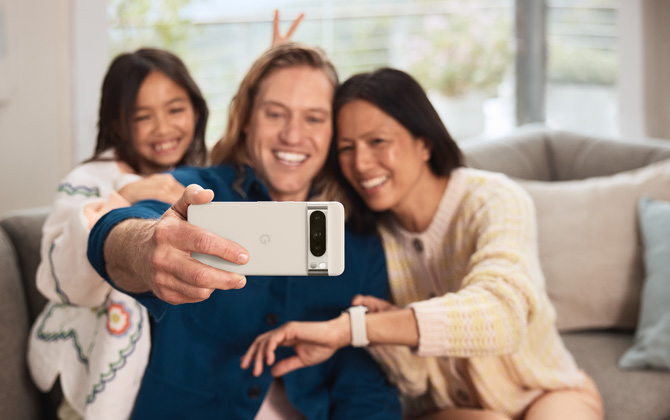 Beyond the hardware, Pixel 8 and 8 Pro introduce innovative AI-driven photo and video editing tools. Ever wished you could craft the perfect group photo? With "Best Take," you take a bunch of pictures, select the "best" expression on each person's face, and the AI crafts a picture-perfect shot. Have you got a pesky dog barking in your video? The "Audio Magic Eraser" will handle it. The demos were eye-popping. I'm hoping real-life testing will prove equally impressive.
The 8 Pro includes even more. With an enhanced "Magic Eraser," you're not just blending pixels – you're recreating them. So now you can remove bigger objects in photos, like cars. And "Zoom Enhance" will let you zoom in on an image and sharpen it after you've taken the photo. The 8 Pro also boasts enhanced video features, like automatic improved night shooting with "Night Sight" and post-capture pro-level processing through "Video Boost," which applies HDR Plus and other enhancements to your videos. Most of these AI tasks are performed on the device, but Video Boost is too demanding for even the new Pixel 8 Pro and will require you to upload your video to Google for processing.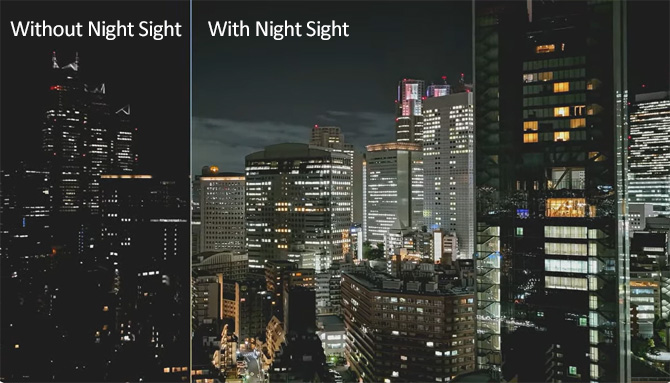 For shooting enthusiasts, the 8 Pro offers a full manual mode. You can tweak everything from selecting your lens to adjusting ISO, shutter speed, and focus. And for the output, you can choose JPEG or RAW.
A smarter Google Assistant
In keeping with the AI theme, Google is integrating its generative AI chatbot, Bard, into Google Assistant. Assistant with Bard will "hear, speak, see, and take action to help you out," according to Google. Depending on what you're doing, Assistant with Bard will offer different types of help. For example, if you've just finished a long Zoom meeting, you can ask Assistant with Bard to create a recap for your team from the audio recording. Or if you're out enjoying a walk in the woods and want to share the moment with loved ones, Assistant with Bard can help you write a quick social media post.
New Brighter displays
Both Pixel 8 variants come with new, brighter displays. The 6.2-inch Pixel 8 features an Actua OLED display, boasting up to 1400 nits (HDR) and a peak brightness of 2000 nits – about the same as the 6.7-inch Pixel 7 Pro. The 6.7-inch Pixel 8 Pro, with its Super Actua OLED display, shines brighter at 1600 nits (HDR) and a peak of 2400 nits.
Android OS support
Google's commitment? The Pixel 8 and 8 Pro will be the first phones to come loaded with Android 14, and you'll get a solid seven years of OS upgrades. This means your device will stay current, embracing all-new AI features until 2030. For comparison, Samsung's offering stands at four years for its Galaxy phones, and some manufacturers' budget models only get security patches – no OS upgrades.
Getting your hands on one
Ready to dive in? The Pixel 8 and 8 Pro are up for pre-order. Pricing starts at $699 for the Pixel 8; if you're eyeing the Pro, it's $999. As a special treat, Google's throwing in a choice of a Pixel Watch 2 (WiFi model) or Pixel Buds Pro free with your Pixel 8 Pro purchase. Google is also offering up to $750 trade-in with an eligible model. Check with your carrier for deals. Just like you can get a free iPhone 15 with a few strings attached, you'll be able to get a free or deeply discounted Google Pixel 8 or 8 Pro.
[Image credit: Google]
For the past 20+ years, Techlicious founder Suzanne Kantra has been exploring and writing about the world's most exciting and important science and technology issues. Prior to Techlicious, Suzanne was the Technology Editor for Martha Stewart Living Omnimedia and the Senior Technology Editor for Popular Science. Suzanne has been featured on CNN, CBS, and NBC.