Google loves having a bit of fun. For instance, if you head to Google Street View, you can explore Susan's Garage — aka Google Worldwide Headquarters — where Larry Page and Sergey Brin originally created Google. The space has been restored to is 90s-era glory and then, of course, digitized to Google for our entertainment.
While this Easter egg offers a nostalgic look back at Google's origins, it's far from the first the company has made. From games to pop culture references, typing the right terms into a Google search can offer up some clever surprises.
14 of our favorite Google Easter eggs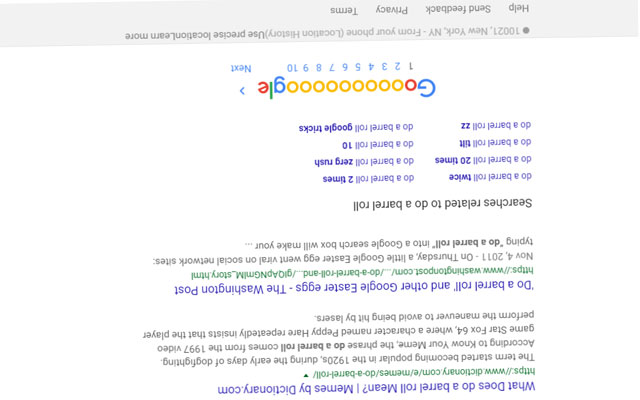 1. Do a barrel roll: Causes your browser screen to spin (i.e. do a barrel roll) before it settles into the standard Google search listing.
2. Askew: makes the search screen tilt to the side.
3. Anagram: Asks if you meant nag a ram.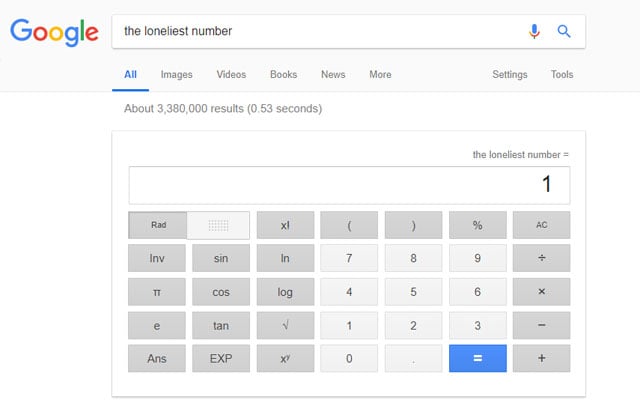 4. The loneliness number: Brings up a calculator with "1" in the data field.
5. Atari Breakout: Do an image search for Atari Breakout and you'll get to play a browser-based version of Breakout.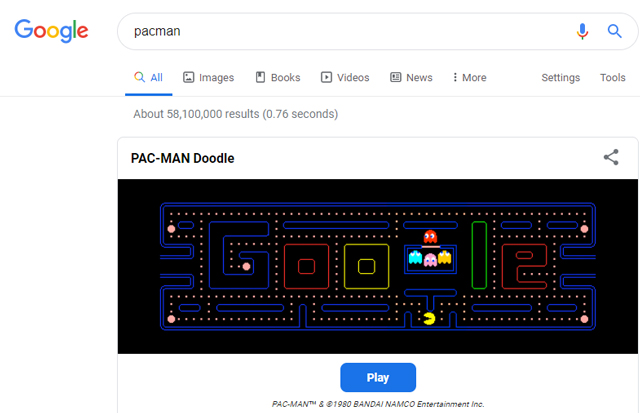 6. Pacman: Search for Pacman and you can play the game laid out in a Google Doodle board.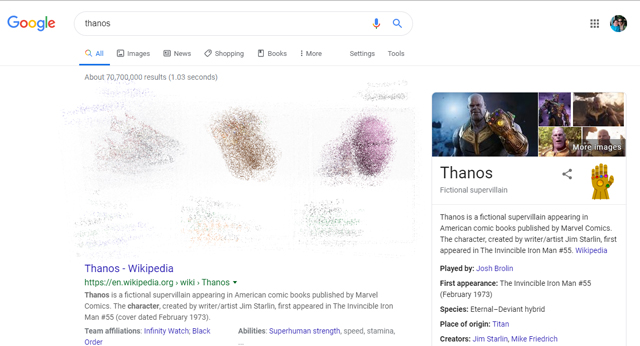 7. Thanos: Doing a search for Thanos will bring up a knowledge box (usually at the top right, though you may have to scroll down). Click on Thanos' gauntlet and the fingers will snap, making your search results disappear one at a time.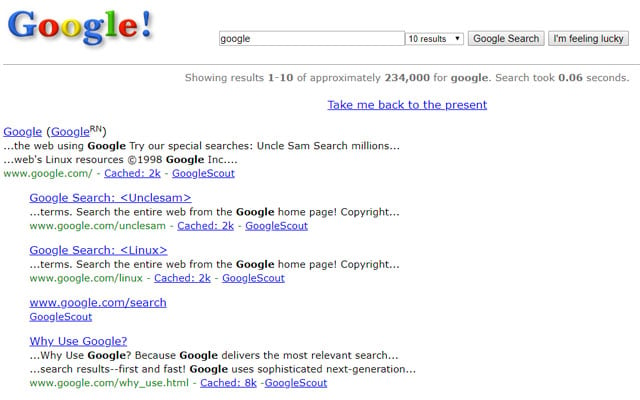 8. Google in 1998: Changes the site to look like its 1998 version.
9. Tic tac toe: Loads a tic tac toe search panel, letting you get in a quick game (or two) in between searches.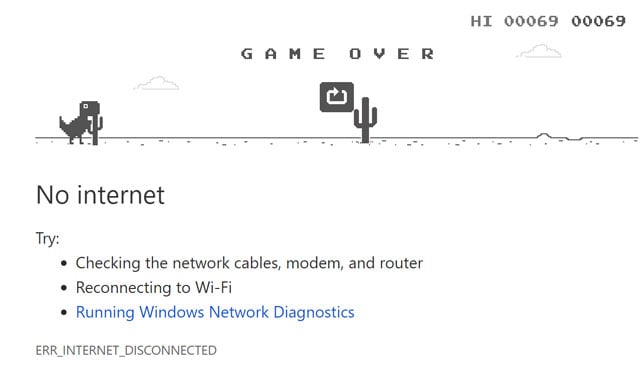 10. T-Rex Run: If you're using the Chrome browser and don't have internet access, open a new tab in your browser and hit the space bar when the see the T-Res and the "No Internet" message.
Then there are some that are useful: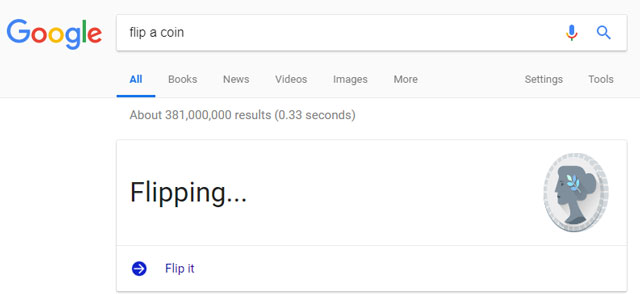 11. Flip a coin: Flips a virtual coin for you and lets you know whether it came up heads or tails.
12. Roll a die: Rolls a virtual six-sided die for you. You can also choose a 4, 8, 10, 12 or 20-sided die.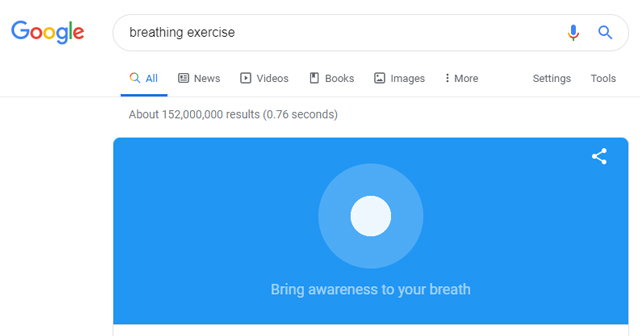 13. Breathing exercise: Guides you through a one-minute breathing exercise to help with meditation and destressing.
14. Metronome: Loads a metronome that you can adjust from 40 to 218 beats per minute.
Updated on 10/22/2019 with new Easter Eggs
[Image credit: Google search on phone via BigStockPhoto]