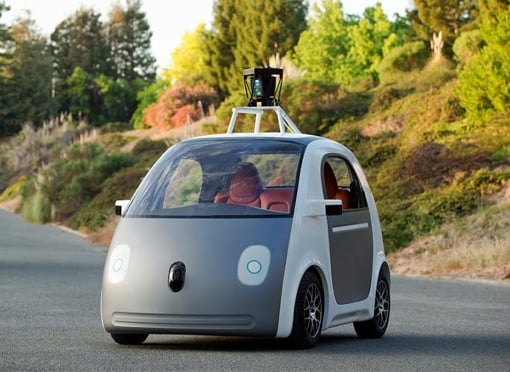 Google has been working on self-driving car technology for some time now. This week, the company took a major step towards its vision of the future, releasing a video that showcases its first self-driving vehicle designed from scratch.
"We're now exploring what fully self-driving vehicles would look like by building some prototypes," writes Chris Urmson, Director of the Google Self-Driving Car Project. "They'll be designed to operate safely and autonomously without requiring human intervention. They won't have a steering wheel, accelerator pedal, or brake pedal… because they don't need them. Our software and sensors do all the work. The vehicles will be very basic—we want to learn from them and adapt them as quickly as possible—but they will take you where you want to go at the push of a button. And that's an important step toward improving road safety and transforming mobility for millions of people."
On the outside, Google's design looks a lot like a cuter version of the modern Volkswagen Beetle. Inside, things are a bit bare bones – there are just two seats, seatbelts, space for your belongings, a start and stop button and a screen that displays the driving route.
"We've designed for learning, not luxury," confirms Urmson.
To get a better look at Google's self-driving car prototype – and to see it in action – check out the YouTube video below. For more on the self-driving car, visit the Google Official Blog.