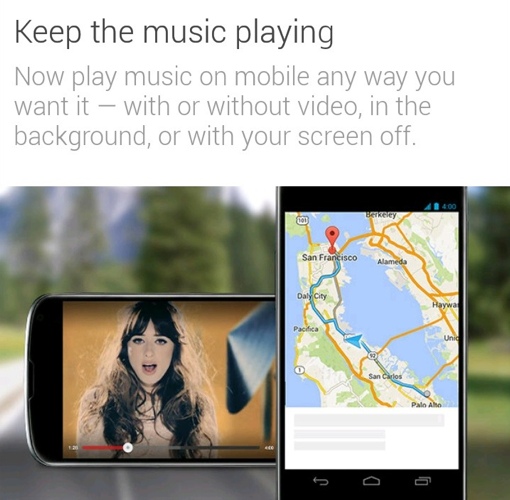 Google is readying a subscription music service called YouTube Music Key that will offer "over 20 million high quality tracks – complete albums, organized into artist discographies" for $9.99 per month, Android Police is reporting.
Of course, video is the differentiating factor between YouTube Music Key and the other available streaming music services. You'll be able to access ad-free music videos, remixes and concert footage on your mobile device and your TV via a Chromecast device. YouTube Music Key offers offline listening and an audio-only mode, in case you want to do your listening in the background or while in the car.
The new service is intended to supplement the existing Google Play All Access, which offers unlimited access to a large library of songs for a $9.99 monthly fee. Those who subscribe to YouTube Music Key will also gain access to the Google Play service, which is expected to be renamed Google Play Music Key.
There's no word yet on a launch date, but given that all this information was gleaned from leaked screen captures, it's likely YouTube Music Key will be launching soon. We'll keep you updated.