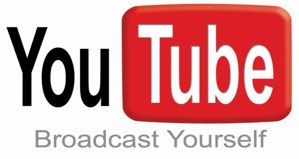 YouTube hosts millions of music videos, live concert recordings and other musical content. It'd be one of the best places to find free music on your smartphone if not for one fact: The YouTube app doesn't support background audio play unlike say, Pandora.
That may soon be changing, however. A new analysis of the latest YouTube app update for Android (5.2.27) by AndroidPolice reveals the inclusion of a new toggle feature called background audio. When checked, it allows the app to "continue playing audio when the app is running in the background or the screen is switched off."
I can't tell you how many times I've used YouTube at the gym to stay entertained, listening to content that just isn't available on Spotify. Of course, when I do so, my phone's screen needs to stay lit up, and I can't navigate away from YouTube to check my Twitter without killing the music. A background audio feature will help save my battery and keep my attention on the dangerously heavy weights clanking all around me. I can't wait.
YouTube hasn't made any official announcement yet, so we don't know exactly when this new feature will go live. My best guess: This new feature, along with YouTube's promised offline viewing mode, will be coming this November following the launch of Android KitKat 4.4. In the meantime, here are 6 apps that already turn your phone into a radio.