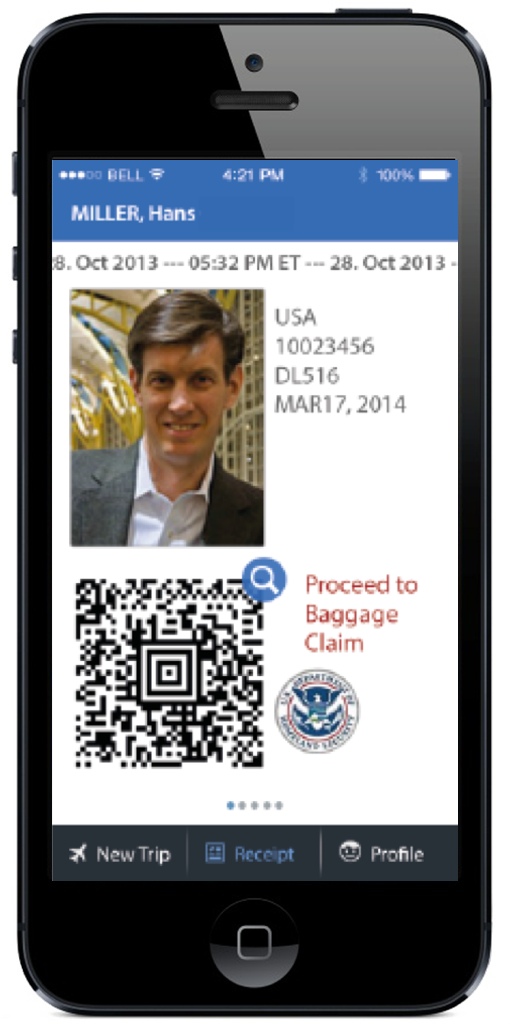 The U.S. Customs and Border Protection agency is testing a new official mobile passport control app that allows international travelers to digitally file customs declaration forms and skip the line in the airport.
The new app, called Mobile Passport Control (MPC), requires you to create a profile using your passport info. You'll then be asked to complete and answer questions about your trip and make any necessary customs declarations. When finished, you can submit the form directly from your phone to get a QR code receipt. At the airport, you just need to show the code and your passport to customs agents and you'll be on your way.
You can use the app to fill out customs forms at any time, but you can only submit them once your plane has landed. (The app can store your information securely until you're ready to submit.) Note that your QR receipt is only good for 4 hours.
The Mobile Passport Control app is currently being piloted at the Hartsfield-Jackson Atlanta International Airport, and is expected to expand to more airports in the U.S. later this year. The MPC app is a free download for the iPhone via the Apple App Store; Android support is due "in the future."
You can learn more about the new Mobile Passport Control app by visiting mobilepassport.us. You might also want to check out our other essential tech tips for international travel.