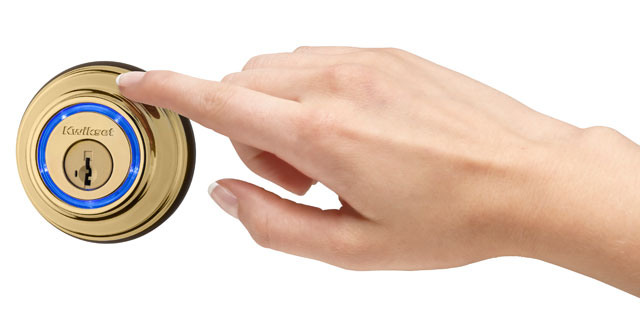 Today, Kwikset introduced the second generation of its Kevo smart lock. Kevo, with its easy one-touch unlock, has always been one of our top smart locks. There's no fumbling with keys: as long as you have your smartphone or a keyfob in your pocket, you can just touch the lock to open it, making it easy as can be to get in and out. And, like most smartlocks, it logs who comes and goes and lets you unlock your door using your smartphone—or hand out digital eKeys to anyone else you want to get in.
The latest version, Kevo Gen 2, has all the same features we love, but it's more secure, easier to install and integrates with other smart home tech. For those who have been thinking about adding a smart lock to their home, the Kevo Gen 2 is a great buy—and the new features may be worth an upgrade for existing Kevo owners.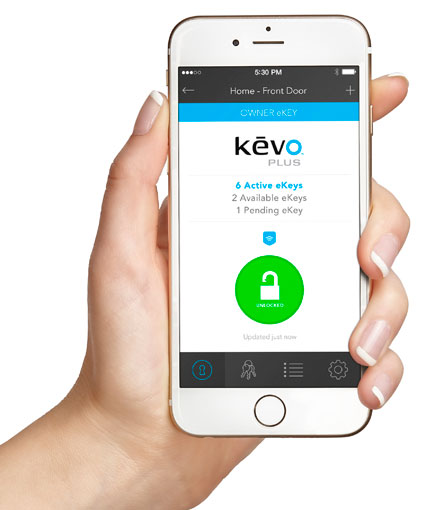 While installation of the original wasn't too complicated—even if you'd never replaced a lock before—it took 15 to 20 minutes to install and then required you to calibrate it, which took nearly as long. The new Kevo Gen 2 installs in minutes (according to Kwikset) and has step by step instructions in the app to walk you through it. Calibration is a thing of the past, as the Kevo Gen 2 will calibrate itself. The installation is as low-effort as you're likely to get from a high-end smart lock.
Security is an essential feature of a lock, and Kevo has improved its physical security to make it more resistant to torque attacks and lock bumping to keep burglars out. The latest version is rated UL 437, meaning it passes the most stringent lock-picking standards. An updated SmartKey system lets you easily re-key your locks making any lost, loaned or un-returned keys useless.
However, the best feature may be the new smart home integrations—if you own one of the systems it works with, the second generation Kevo should be a strong consideration for your smart lock. Kevo Gen 2 works with:
Nest Learning Thermostat and select Honeywell Total Connect Comfort Wi-Fi Thermostats: both let you adjust the temperature when you lock or unlock Kevo
Ring Video Doorbell and SkyBell HD Doorbell: both let you unlock your Kivo via your doorbell app
Android Wear device: lets you lock or unlock Kevo your Android Wear device for easy unlocking even if you don't have your smartphone handy
All in all, it's a solid upgrade to a smart lock we already loved. The Kevo Gen 2 is available now for $229 on Amazon.
[Image credit: Kwikset, Unikey]