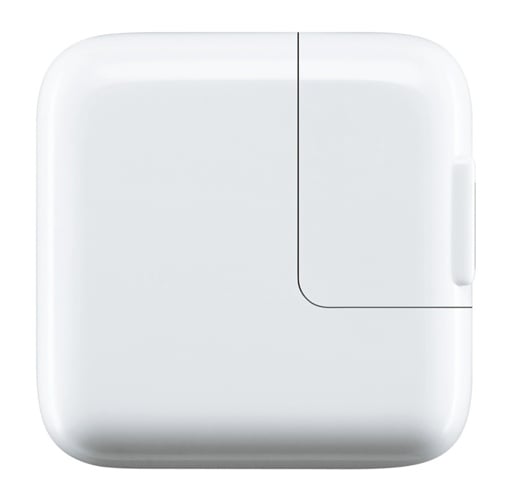 The new iPhone 6 and iPhone 6 Plus have larger batteries than their predecessors, meaning that you can get more phone life out of every full charge. But there's a downside to that bigger battery too – it takes longer than ever to get your phone up to 100%. Longer, that is, unless you know this one weird tip: Your iPhone 6 will charge faster if you use your iPad's power adapter instead of the default one that comes with your phone.
See, the default power adapter that comes with the iPhone 6 and iPhone 6 Plus provides a 1 amp (5 W) power supply. But your phone will charge faster if you connect it to a 2.1 amp (12 W) supply instead, like the type that comes with the new Apple iPad Air. There's no risk of damage to your phone – the new iPhone's battery is designed to safely accept the higher amp supply, unlike previous iPhone models.
Here's the catch, though – charging your phone with a 2.1 amp supply will generate more heat than charging with the 1 amp charger and cable. That could reduce your battery's life (albeit slightly). So you may want to stick with the default 1 amp charger for when speed isn't a factor, like when you're charging your iPhone 6 overnight.
Don't have a 2.1 amp iPad power supply? You can buy an official Apple 12 watt USB Power Adapter on Amazon for just $19.99 that will work perfectly with the cable that came with your phone. Or, if fast charging is especially important to you, you may want to check out the $99 uNu Ultrapak battery. It can pull enough charge from an outlet to charge your phone in just 15 minutes, and features the 2.1 amp USB output you'll need for fast charging of your brand new iPhone 6 on the go.