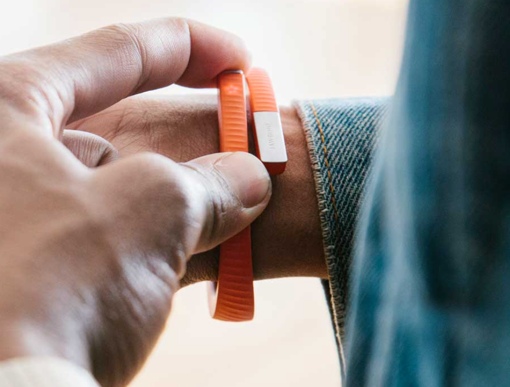 Looking for a way to get started with fitness tracking technology without breaking the bank? Good news — you may not need to purchase an expensive exercise tracker at all. According to a new study from the University of Pennsylvania, wrist-worn and clip-on activity tracking devices are no more accurate at measuring your daily step count than the accelerometer already built in to your favorite smartphone.
In the study, participants tested 10 of the top fitness tracking wearables and smartphone apps currently available in the United States. They were all put through a simple treadmill test, comparing the actual total of steps taken by each participant against the steps recorded by each device and app. The data from the smartphones tended to be the most accurate, with the measured differences ranging between -6.7 and 6.2 percent. For wearables, the range was much larger: -22.7 to -1.5 percent.
"Since step counts are such an important part of how these devices and apps measure physical activity, including calculating distance or calories burned, their accuracy is key," explains senior study author Mitesh S. Patel, MD, MBA, MS, assistant professor of Medicine and Health Care Management at Penn. "Compared to the one to two percent of adults in the U.S. that own a wearable device, more than 65 percent of adults carry a smartphone. Our findings suggest that smartphone apps could prove to be a more widely accessible and affordable way of tracking health behaviors."
Personally, I use the Health app built in to my iPhone 6 to measure the number of steps I take daily — it's set to record this data by default. I don't doubt that the information being recorded is accurate when my phone is sitting in my pants pocket. But for many of us, it's simply not practical to carry around a phone in our pocket at all times. Exercise monitors are now available for less than $50, so you may want to pick up a wrist-worn tracker anyway.
You can read the results of the full Accuracy of Smartphone Applications and Wearable Devices for Tracking Physical Activity Data study in The Journal of the American Medical Association (JAMA).
[Image credit: Jawbone]