At CES 2017, we're seeing more truly wireless heaphones -- the ones that have neither a cord the plug into your music source nor a cord between the earbuds. One major problem with these truly wireless headphones is poor battery life. But the LG Tone Free provides an innovative solution to this problem.
The Tone Free looks a lot like the rest of the Tone line: it has a band that wraps around your neck with earbuds you can pull out when you need to listen. The band provides battery power and a convenient place to store the earbuds so they don't get lost—and when paired with a phone, the band vibrates when a call comes in so you don't have to wear the earbuds full time. If you don't like the neckband, an included carrying case can store and charge the earbuds, too.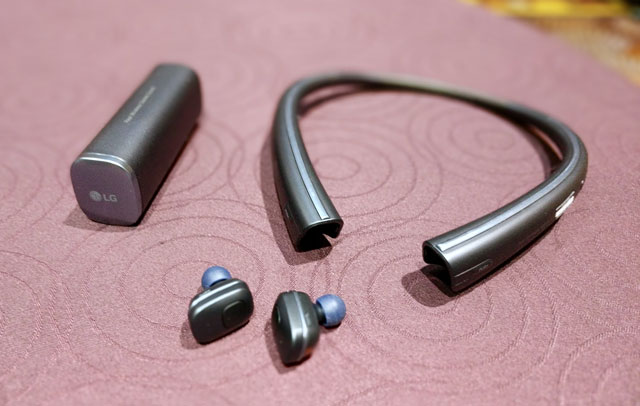 In addition to ditching the wires, Tone Free adds voice controls to answer or ignore calls without even having to press a button. And yes, it works with both iPhones and Android devices.
The Tone Free will sell for $199 and is due out this spring.
[Image credit: Techlicious]