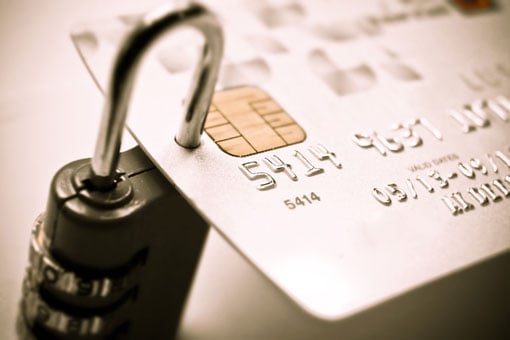 The Department of Justice said that in 2014, 17.6 million Americans - seven percent of the population - were victims of identity theft. It can take months or even years to restore your good name and credit. LifeLock promised to do the heavy lifting for you with its identity theft monitoring and protection team—a promise the company didn't deliver on. Yesterday, the Federal Trade Commission (FTC) cited LifeLock for deceptive advertising practices and lax security and slapped the company with a $100 million fine, in just the latest brush the company has had with the federal agency.
LifeLock customers pay anywhere from $9.99 to $29.99 a month for LifeLock's services, which include credit monitoring, black market surveillance and legal help in the case of an identity breach.
The FTC said in a statement that the fine is in response to a violation of a 2010 federal court order requiring LifeLock to secure customers' information and stop using deceptive advertising to sell their services. The 2010 order cost the company $12 million in settlement fees.
Yesterday's FTC filing said Lifelock failed to secure their customers' sensitive information, falsely advertised their services were the same as those used by financial institutions, and that they would send alerts "as soon as" they saw the customer was affected by identity theft.
FTC Chairwoman Edith Ramirez said, "The fact that consumers paid LifeLock for help in protecting their sensitive personal information makes the charges in this case particularly troubling."
LifeLock's statement said the company "neither confirms nor denies the allegations" and the FTC's allegations were "related to advertisements that we no longer run and policies that are no longer in place."
If you're concerned about protecting your identity, a better solution is to ask the three major credit score companies to perform a credit freeze, which is easy and inexpensive (it's a one-time fee of around $5 to $10 total, and usually free to prior victims of ID theft). A credit freeze will restrict access to your credit report so it's much harder for identity thieves to open new accounts in your name. You'll still be able to get your free annual credit reports and open new accounts yourself (although you'll have to temporarily unfreeze your credit to do this and it may cost a few dollars to temporarily lift the freeze).
In order to place a credit freeze, call Equifax at 1-800-349-9960, Experian at 1‑888‑397‑3742 and TransUnion at 1-888-909-8872, or follow the links to each service to do online.
[image credit: credit card with padlock via Shutterstock]