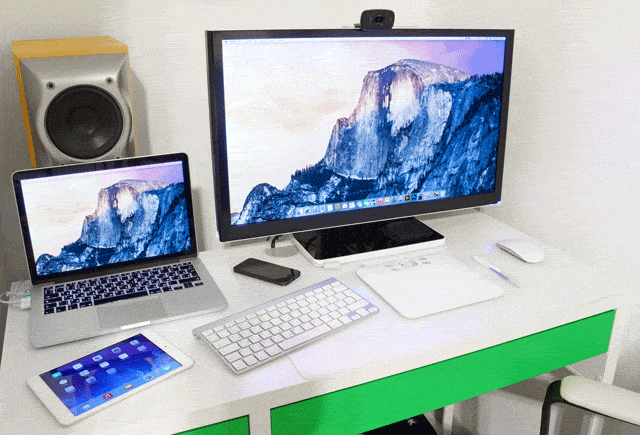 Although we usually suggest updating your software as soon as a new version comes out, Mac users might want to hold off on downloading and installing OS X 10.11.4. There have been multiple reports of issues with using FaceTime and iMessage after the update.
MacRumors first reported the issue Wednesday after receiving many complaints from people who installed the update after its release Monday. MacRumors says most of the people who are having issues with the OS X apps FaceTime and iMessage had done a fresh install of the operating system or recently purchased a new Mac. After logging in with their Apple ID and password, either an error message pops up or nothing seems to happen. Some are also having issues signing into new Macs using previous versions of OS X, including Yosemite.
Apple support has asked affected customers to log out of iCloud and disable two-factor authentication to solve the problem, but MacRumors said this fix still isn't allowing them to sign in to the two iCloud-based services. Other iCloud services like Mail, Contacts, Calendars and Game Center still work on affected OS X machines.
Because this bug seems to be affecting people indiscriminately, its cause is difficult to determine. One customer's post on Apple's Support Community forum says that an Apple Genius told him that Apple Engineering is aware of the problem and is working on a fix, and that it might be due to a server issue on Apple's end. While Apple's System Status page says both iMessage and FaceTime are working today, a message showed that yesterday, "OS X users may have been unable to sign in to iMessage or FaceTime."
Some people on the aforementioned Apple Support Community forum updated and said that their issues signing into iMessage and FaceTime have since been fixed. But if you rely on OS X's FaceTime and iMessage apps, the best solution available right now is to sit tight and wait for Apple to issue a definitive statement and releases an update that fixes the bug. We'll monitor the situation and keep you updated.
[Macbook Pro and iPad via Peter Kotoff/Shutterstock]