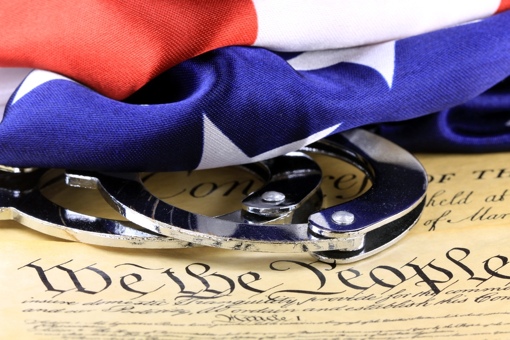 The controversial Patriot Act may be about to get a new lease on life. The National Journal is reporting that Senate Majority Leader Mitch McConnell (R-KY) has introduced a bill that would reauthorize key provisions of the spying bill through the end of 2020.
As previously reported by Techlicious, Section 215 of the Patriot Act, the part of the bill used as justification for the bulk collection of phone metadata by the NSA, is set to expire on June 1, 2015. Privacy advocates have tried using its coming expiration as the impetus for domestic spying reform. McConnell's bill, however, is a blank check reauthorization of Section 2015 that fails to mandate any reforms to the NSA data collection process. Senate Intelligence Chair Richard Burr (R-NC) is a co-sponsor.
Senate Democrats, for their part, have signaled their intent to block the reauthorization bill. "Republican leaders should be working across the aisle on legislation that protects both our national security and Americans' privacy rights, but instead they are trying to quietly pass a straight reauthorization of the bulk-collection program that has been proven ineffective and unnecessary," says Sen. Patrick Leahy (D-VT), ranking minority member of the Senate Judiciary Committee. "And more, they are attempting to do so without the committee process that the majority leader has promised for important legislation. This tone-deaf attempt to pave the way for five and a half more years of unchecked surveillance will not succeed."
A bi-partisan group of lawmakers is expected to introduce a competing bill with Section 215 reforms later this week.
The Electronic Frontier Foundation (EFF), predictably, is siding with Leahy on the bill. "The unconstitutional bulk collection of phone records must end now," says the EFF's Mark Jaycox on the EFF blog. The group has launched a website, fight215.org, devoted to informing the public about the bill's implication. The website also has a petition you can digitally sign and send to your local lawmakers, urging them to vote against McConnell's reauthorization bill.
Want to learn more about Section 215 of the Patriot Act? You can read up about it on Wikipedia or watch the short video from the EFF embedded below.
[Handcuffs, American flag and Constitution via Shutterstock]