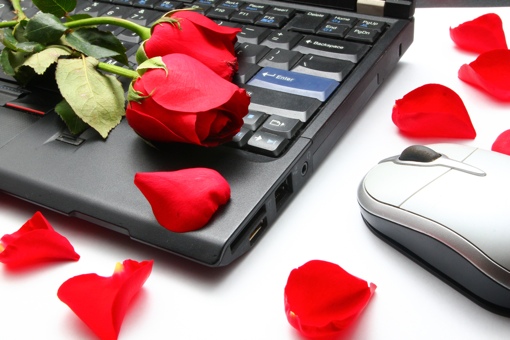 Online dating services like OK Cupid and Match.com are great ways to meet new people and, perhaps, that special someone you'd like to marry someday. But is online dating really as good an option as meeting a future partner in person? According to a joint study from Michigan State University and Stanford (PDF), the answer appears to be no: Relationships that start online don't last as long as relationships that start in real life do.
In the study, academic researchers looked at the relationships of 4,002 people, some of whom met online and some of whom met in person. In one grouping of respondents, 32% of those who met online had broken up after a year, as compared to 23% of couples that had met offline. In another grouping, only 32% of those who had met online were married to their partner, as compared to 67% of those who first met in the real world. And even if you do marry someone you've met online, the research shows you're more likely to divorce (8%) than had you first met in person (2%).
The paper proposes three main reasons why offline relationships seem better built for the long haul. First, online dating provides people with too many options for potential mates, which leads to delayed commitment. Second, online relationships develop slower and through less personal modes of communication like text and email. Third, lingering stigma behind online dating leads people to use a higher level of caution when interacting.
I've had a couple of my own relationships develop through online dating websites, and I can definitely identify with many of the findings. People seem to check their online dating profiles only on certain days (Sunday seems quite popular), which does delays interaction. It's hard to develop a real interest in someone you don't talk to very often. And yes, it's definitely harder to identify potential problems with a future mate when interactions are so tightly controlled and edited. Online dating makes it harder to see someone for the person they actually are, rather than the idealized version they put forward publicly after much thought.
If you're interested in reading more about the perils of online dating, the full paper is available in Volume 17, Number 10 of the journal Cyberpsychology, Behavior and Social Networking (PDF). You should also take a look at own report on the biggest online dating red flags that might cause your next online relationship to end sooner than expected. And just for fun, check out this list of words most associated with successful online dating profiles – after all, using the wrong words could end a relationship before it even begins.
[Rose on computer via Shutterstock]