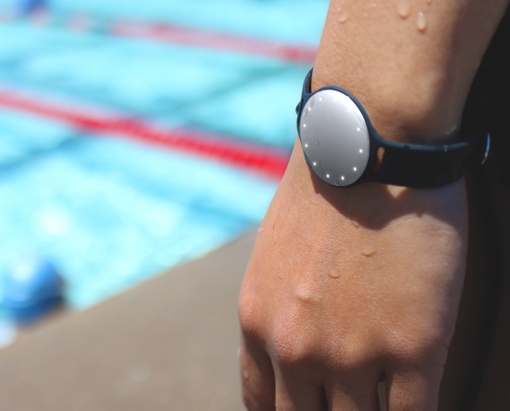 There's big news today in the world of fitness trackers: Misfit has partnered with swimwear manufacturer Speedo to create the Speedo Shine swim tracker. It's an exercise monitor designed around swimming that can count laps, swim distance and calories burned no matter which stroke you use in the water.
"One of the most difficult parts of swimming for fitness is keeping track of laps and the Speedo Shine eliminates that challenge," explains Missy Franklin, an Olympic gold medalist and sponsored Speedo athlete. "With Speedo Shine, you can focus on getting the most out of your water workout and it's also a great looking accessory to wear."
The tracker itself is a small, round aluminum disk that's waterproof to 50 meters. Like other Misfit trackers, you can wear the Speedo Shine on your wrist or clip it to your swimsuit using the action clip. The Speedo Shine uses a standard watch battery for power, so there's no need for a nightly recharge ritual. And the device syncs to the Misfit app for iOS and Android via Bluetooth, making it easy to collect and track your fitness data both in and out of the pool. (The Speedo Shine tracks a range of dry land activities including running, cycling, tennis and yoga.)
Each Speedo Shine comes with two sports bands (one white, one black), a clasp and an action clip. The device is expected to launch September 1, 2015 and carry a suggested retail price of $79.99. You can find yours online at Misfit.com, SpeedoUSA.com or on the shelves of your local Apple Store.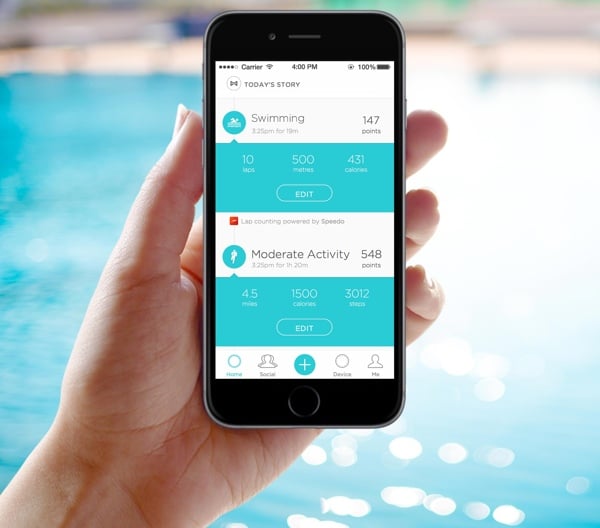 [Image credit: Misfit]