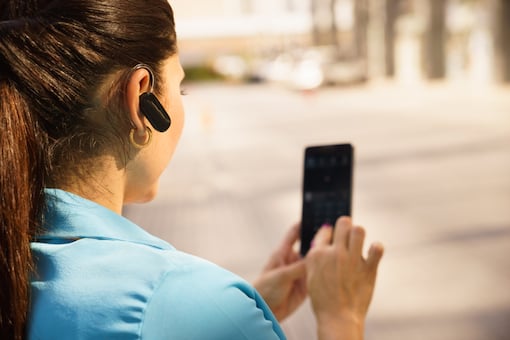 Back in the mid-90s when Bluetooth launched, few us would have considered someday using our portable phones to play music through a miniature speaker on the other side of a room. Nowadays, laptops, smartphones and tablets use this wireless technology to connect to a vast range of devices -- from speakers, keyboards and headsets to in-car entertainment systems, smart-home devices and personal fitness gadgets.
Or at least they're meant to connect. The last time I tried to pair my iPhone 5S to a Beacon portable speaker, my phone simply did not "discover" the speaker. On the other hand, a friend's Samsung Galaxy S4 instantly paired, pushing out sweet, sweet music in short order.
While the most recent updates to Bluetooth technology have added better pairing, increased range and lowest-ever power usage, you may still encounter the odd obstacle when getting set up.
Troubleshoot your Bluetooth connection with these tips and let us know how they work for you in the comments.
Make sure you're in pairing mode
Many simpler devices such as headsets or portable speakers have one button for multiple functions. For example, my portable speaker has one button that you short-press to turn on it on or off, and long-press to activate its Bluetooth discovery mode.
Make sure you've correctly put your device in its pairing mode by reading its manual, suggests Mark Powell, executive director of the Bluetooth Special Interest Group (SIG), which oversees the development of the Bluetooth standard.
Charge up both the devices you're trying to pair
"Some devices have smart power management that may turn off Bluetooth if the battery level is too low," Powell says. If your phone isn't pairing with that Bluetooth light bulb, make sure it's got enough juice.
Power down likely interferers
Say that faithful Bluetooth speaker usually connects to your partner's smartphone instead of yours. If you're having trouble pairing your phone with the speaker, it could be because the speaker is trying to activate its usual connection. "Some older devices are very simple. They just try to connect with the last thing they paired with," Powell says. If a Bluetooth device was previously paired with something else, turn off that other gadget.
Restart the connection
The old standby for problematic Macs and PCs works with reluctant Bluetooth connections, too. Sometimes the quickest solution is simply to turn Bluetooth off for both devices, then turn it on again for the devices to re-discover each other.
Place the devices right next to each other
"Pairing works best when the devices are next to each other," Powell says. Once you've got the connection, Bluetooth is robust enough to transmit between devices that may be more than 30 feet apart, but the initial pairing can sometimes use a nudge.
Get away from the Wi-Fi router
Another potential obstacle to successful pairing is interference from devices that use the same spectrum, such as your Wi-Fi router. "Wi-Fi has been designed to cope with this, but it might not be a good idea to have your devices directly on top of the router," Powell says.
And move away from a USB 3.0 port
"Interference from USB 3.0 is also possible," Powell says. Newer laptops, for example, often have the higher-speed USB 3.0 port, so if the connection isn't happening, try pairing your Bluetooth gadgets away from the computer.
Download a driver
In the computer world, a driver is a piece of software that lets two pieces of hardware communicate. If your PC or Mac refuses to pair with your new wireless keyboard (or other device), you may be missing the necessary driver. Head to the manufacturer's website and find its Support section. There's usually an area called "Downloads" or "Drivers" that should list the latest software updates, including drivers. Alternately, do a Google search for "driver" after your device's model name.
Use the latest version of Bluetooth
Wireless speakers and headphones that support the latest Bluetooth 4.1 standard, which launched last December, are better at pairing, Powell says. Many currently available devices support Bluetooth 3.0, which launched in 2010, and you can still buy speakers that use 2007's Bluetooth 2.1 standard. Though Bluetooth's backward compatibility means that these devices should still be able to connect to smartphones, for example, newer versions of Bluetooth have steadily increased abilities such as longer-range connections and quicker pairing.
If you're in the market for a new Bluetooth gadget, look for a sticker that says it supports Bluetooth 4.0 or newer. And if you can wait a bit, Bluetooth 4.2 was announced this December, so devices that support the update – with features including more secure connections and better pairing -- should be available soon.
If pairing a fitness gadget, check that your phone is Bluetooth Smart Ready
In general, Bluetooth is backwards compatible: Bluetooth devices supporting the just-announced Bluetooth 4.2 standard should still be able to pair with devices using, say, the ancient Bluetooth 2.1, launched back in 2007.
The exceptions are gadgets that use a low-energy version called Bluetooth Smart, which works on a different protocol than older, or "Classic" Bluetooth devices. Bluetooth Smart devices are not backward compatible and won't recognize (or pair with) older devices that support Classic Bluetooth. (For example, an old Sony Ericsson phone sporting Bluetooth 3.0 won't be able to connect to a Bluetooth Smart device.)
However, if a device supports Bluetooth 4.0, it can potentially recognize both Bluetooth Smart and Classic. If it does, it's officially labelled Bluetooth Smart Ready.
Gadgets that commonly use Bluetooth Smart include personal health gadgets such as fitness bands or heart-rate monitors. These gadgets will only pair with a smartphone or tablet that also uses Bluetooth Smart – or are Bluetooth Smart Ready.
iPhones running iOS 7 and newer should be Bluetooth Smart Ready as should Android phones running 4.3 or newer, Windows Phone 8.1 devices, and all BlackBerry 10 devices. Ensure your phone is running the latest version of its operating system – but if your device isn't new enough to run relatively current software, you may not be able to pair it with that fitness band.
[woman with bluetooth earpiece and smartphone via Shutterstock]