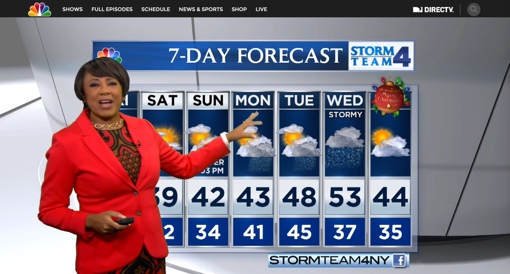 Big news for those following the next generation of television: NBC has begun live streaming its shows to desktop PCs and mobile devices. There's a big catch, though. To access the live streams, you'll need to first prove that you're a pay TV subscriber by authenticating with a cable provider login.
NBC was the last holdout amongst the big three networks – both ABC and CBS already had live streaming options available. Of course, there are major differences between NBC's free app and the one CBS released a few months ago. The CBS app offers cord cutters the ability to buy a CBS-only subscription for $5.99 per month, which includes live streaming and a large library of past episodes (all 29 seasons of Survivor are available, for example). NBC, likely due to being owned by cable behemoth Comcast, does not have a similar buy-in option available for cord cutters.
NBC and Comcast are both trying to hold the line against the trend away from cable TV subscriptions. That's certainly their prerogative – their goal is to maximize corporate profits by keeping America chained to its cable box. Sure, us consumers like having access to TV on the go. But what we really want – especially those in the youngest, Millennial generation who no longer watch TV shows on televisions – is the ability to unbundle content and pay just for the channels we actually watch. Comcast can only resist the demands of its customers for so long, especially when competitors like CBS are truly experimenting with future-forward offerings.
Want to check out the new NBC live stream for yourself? Simply visit www.nbc.com/live on your desktop, choose your current cable provider and authenticate. You can also watch the channel on the go by downloading the free NBC app for iOS on the Apple App Store and for Android via Google Play.
[via NBC]