The Facebook status box has just gotten a fun new upgrade. Now, when you share a status update, the social network allows you to tell the world – and advertisers – exactly what emotion you're feeling.
To use the feature, click the new smiley face button located alongside the buttons for adding a photo or location to your update. You can then choose to share how you feel or what you're watching, reading, listening to, drinking, or eating. This information will appear just after your usual status message, similar to how your location can be shared.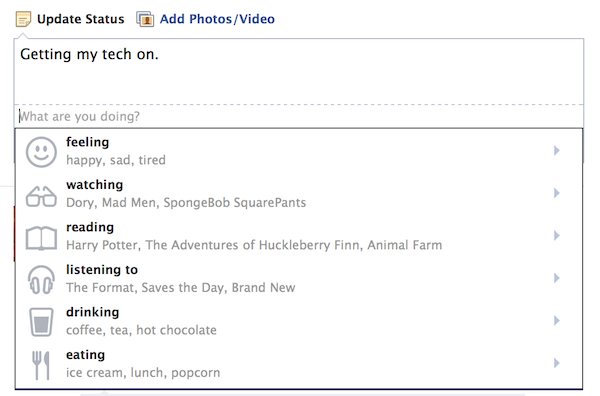 There are 40 pre-programmed emotion choices in a drop-down menu to choose from, each with its own associated emoticon face. You can also add your own emotional choice if none of the suggestions quite fit.
If the feature sounds familiar, that's because it is. Though Facebook has never specifically let people share feelings in this exact way, choosing moods was a regular part of the MySpace experience. And prior to that, LiveJournal users were choosing moods to go along with their updates over a decade ago.
The only downside to sharing your emotions on Facebook is that, generally, it means you'll be sharing even more with the social network when many people share too much as it is. And, of course, Facebook being Facebook, the moment you start telling the world you're sad will likely be the moment you start seeing ads for facial tissues and comfort food.