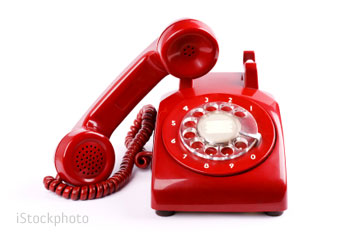 Robocalls may not be the most annoying thing in the world, but they sure rank up there. Many of these unwanted calls are illegal, but threats of punishment rarely stop these fly-by-night organizations. And for every boiler room that gets shut down, two more open up in its place. It's an economic problem: Robocall operations are just too lucrative. But is there an economic solution?
The U.S. Federal Trade Commission (FTC) sure seems to think so. Last year, the FTC put $50,000 on the line as part of a contest to find the best design for a system that would end the annoyance of automated marketing. Today, the FTC announced that two people, Serdar Danis and Aaron Foss, will get $25,000 each to help bring their winning ideas to market.
Both of the systems use a blacklist database for known telemarketing callers, and a whitelist database for pre-recorded calls that need to reach your phone, like calls from your child's school or your local government. Danis' proposal would put an anti-robocall app on your phone; Foss created a cloud-based system called Nomorobo that instead routes calls through a main server, where each unknown call's data is analyzed. New robocallers would get blocked and added to the blacklist without your phone even ringing.
Neither winner's system is commercially available, as there are issues with rolling out the service on a large scale that need to be worked out first. But even if neither winds up making it, there may be another option. The FTC gave a special Robocall Challenge Technology Achievement Award to one major company that entered the contest but was ineligible for the $50,000 prize: Google.