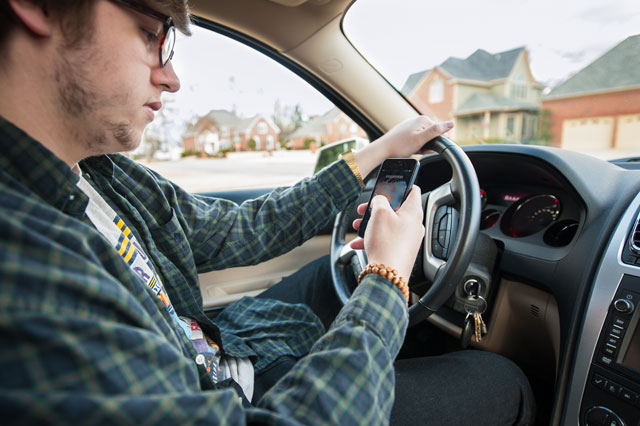 You might want to reconsider reaching for your cell phone while driving if Cellebrite's new technology is implemented by law enforcement agencies, as is currently being discussed in the New York State Senate.
Similar to a Breathalyzer, this "Textalyzer," known as the UFED Field Series mobile forensics technology, would be able to scan a person's phone after an automobile accident to determine if you were using it right before the accident occurred. This mobile unit would be available on site so the police could plug your phone in and extract the information before the dust settles.
A bill is currently in committee in the New York State Senate to allow for the "field testing for use of mobile telephones and portable electronic devices while driving after an accident or collision." Of course, there are huge Fourth Amendment (illegal search and seizure) issues that could come from the use of this tech, and according to Ars Technica, the contents of the phone would not be available without a warrant; the Textalyzer would just tell law enforcement if the phone had been in use.
According to the National Highway Traffic Safety Administration (NHTSA), texting while driving impairs people about as much as driving with a Blood Alcohol Level of .08, considered in most states to be the legal limit. Unfortunately, 67 percent of drivers continue to use their phones will driving, even if they know the dangers associated with it.
46 states and Washington D.C. currently ban text messaging for all drivers, but none have implemented a law like this before. The U.S. Department of Transportation cannot ban distracted driving because passenger car driving behavior is dictated by the states, and Congress has not passed any nationwide laws banning the practice.
Cellebrite has also been in the news recently for potentially helping the FBI crack the cell phone used by one of the San Bernardino shooters, a case that attracted a lot of attention for pitting Apple against the government agency.
Car makers are doing their best to keep your eyes on the road with new technology, too. We'll keep you updated on the progress this law makes in the New York State Senate.
[Texting while driving via Leigh H/Shutterstock]