Whether you're a seasoned smoothie maker or just stepping into the world of blending, the Nutribullet Pro+ is designed to elevate your blending experience with its exceptional power, convenience, and versatility. And during Amazon Prime Day (October 10-11), it will be available for just $79.99, down from its original $119.99, which is a substantial 33% off!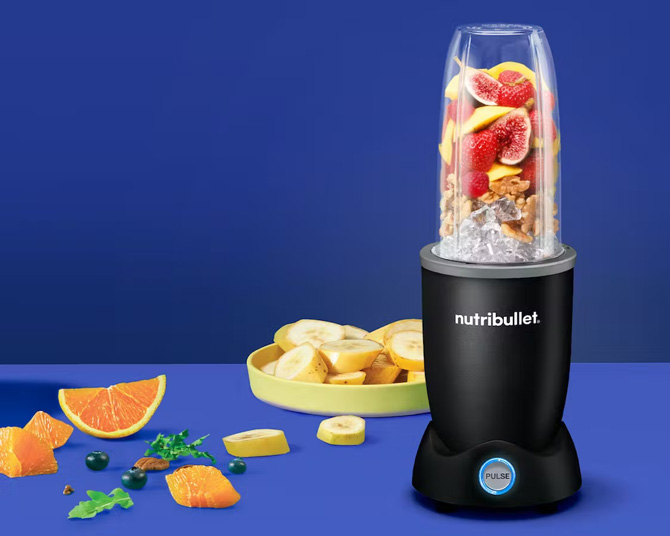 1. Powerful Blending Experience
With an industry-leading 1200 watts of power, the Nutribullet Pro+ ensures your ingredients are blended to perfection, whether you're making smoothies, soups, or sauces. This powerhouse is built to handle a wide array of ingredients, including fresh turmeric root, blackberry seeds, wheat grass, kale, and more, ensuring you can explore your culinary creativity without bounds.
2. One-Button Smoothie Magic
The Nutribullet Pro+ makes smoothie preparation a breeze with its one-button smoothie feature, which includes an auto shutoff for ease and convenience. Achieving the perfect consistency without the need to monitor the blending process has never been easier.
3. Versatility in a Pulse
For those who love chunky salsa or more rustic smoothies, the pulse button offers the ideal function to achieve a less fine blend, providing a versatile blending experience that caters to a variety of culinary needs.
4. Easy Cleaning and Maintenance
Ease of cleaning is a pivotal feature for kitchen appliances, and the Nutribullet Pro+ does not disappoint. It offers straightforward cleaning and comes with two dishwasher-safe cups (24 oz and 32 oz) to make post-blending cleanup a hassle-free affair.
If you're willing to spend a little more, I tested the Nutribullet Ultra has the same great blending capabilities as the Pro+ but with quieter operation and an extra blending cup with a narrow base for car cup holders.. It's on sale for $129.99 (down from $149.99) – the lowest price since its launch.

[Image credit: Nutribullet]