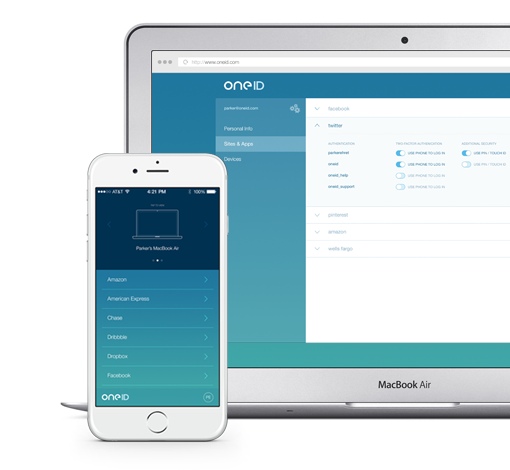 Are you still trying to memorize all your passwords? It's become a pretty outdated security practice. When you choose to memorize passwords, you're likely to repeat the same password for two or more different sites – a big safety no-no. Or you could just forget a password after a couple a months of non-use. It's a lot of unnecessary risk, especially considering how good password managers are getting these days.
Yes, I know – perhaps it seems counterintuitive that putting all your passwords into one central database will make you safer online. But it's true – given the sheer number of logins that most of us use regularly, a strongly encrypted password manager is the best way to go. If you've never used one before, give the new oneID system a try – we at Techlicious like it because it makes the password management process a breeze.
To get started with oneID, you'll need to visit the company's website at oneid.com and give them your email address. From there, you complete a handful of downloads – you want to get the oneID add-on for your favorite browser and the oneID app on your iPhone (an updated Android app is coming soon) and link them all to your email. Every time you log onto a website, your credentials will be securely encrypted inside oneID for use the next time you visit. There's no master password to remember – oneID works in the background. And if you want extra security, you can link any of the accounts inside oneID to your phone for two-factor authentication.
There are a few drawbacks to the oneID system. You can't input your passwords and IDs in the desktop web version (aside from a few in the welcome screen), and you can only enter a limited number on the smartphone app. You can't view your saved passwords in the desktop version either, though you can on the app. And you can't really import saved passwords from other password managers, which is a major hassle if you're currently using one.
Once you have oneID in place, you should make it a point to change all your most important online passwords to a long random string with numbers, letters and characters mixed to maximize security. Then make it a point to change the most important and sensitive logins (like online banking) regularly. OneID takes a lot of hassle out of regular password changes – remember, the app will automatically update itself with your new password once you use it for the first time.
You can learn more about oneID by visiting the company's website at oneid.com. You can download the free oneID app for iOS on the Apple App Store; an updated Android app is forthcoming. Browser extensions are available for Chrome and the mobile version of Safari; browser extensions for Safari and Firefox are coming soon. And if OneID doesn't seem right for you, check out Dashlane and LastPass — they're two great password management options with killer features (one-click password changes) that are worth the price.
[Image credit: oneID]