There's something very satisfying about browsing through printed photos, whether they're in a stack, laid out in an album, or decorating a refrigerator. And yet, we often don't take the time to make prints. With the new same-day printing option found in Google Photos app (free for iOS and Android), though, that may change.
Google Photos, which is one of our top picks for the best photo sharing sites, has a new "Print store," which you can find under the "Settings" menu (tap the triple bars on the left). Select "Photo prints" and then "Order prints" to add images to your order. You can search by person, place, or thing to narrow down your selection. If you're unsure of which photo to choose from the small grid, tapping the box in the circle on the lower right corner will bring up a larger view of each photo. You can add up to 200 photos to print at a time.
Once you've selected your photos, you can go through and edit them and increase the number of copies per photo. Editing choices include adding filters, cropping, auto-fixing, and manual controls, including exposure, contrast, highlights, color saturation, skin tone, and more.
When you're satisfied with your photos, you can choose to have your same-day prints made at a nearby CVS or Walmart that has photo printing capabilities. Prints can be ready in as little as two hours, and when you view the list of pickup locations, you'll see the estimated time that they'll be ready and the store hours. Google says that there are more than 11,000 locations across the U.S. Payment is made when you pick up the photos, and each print costs just $0.25.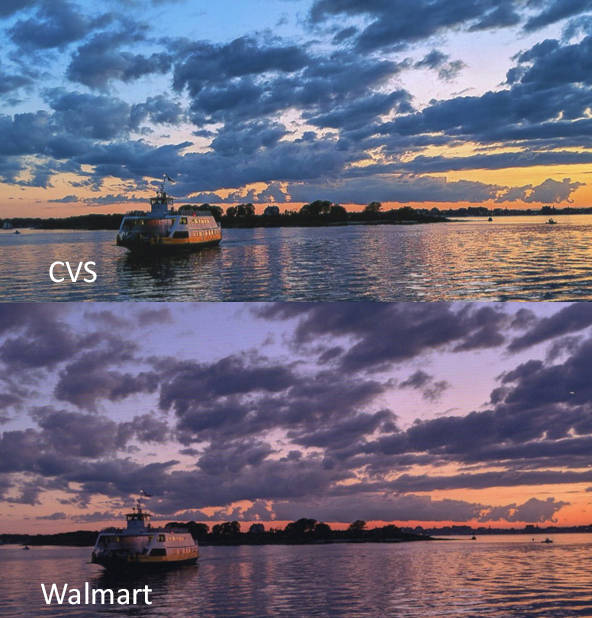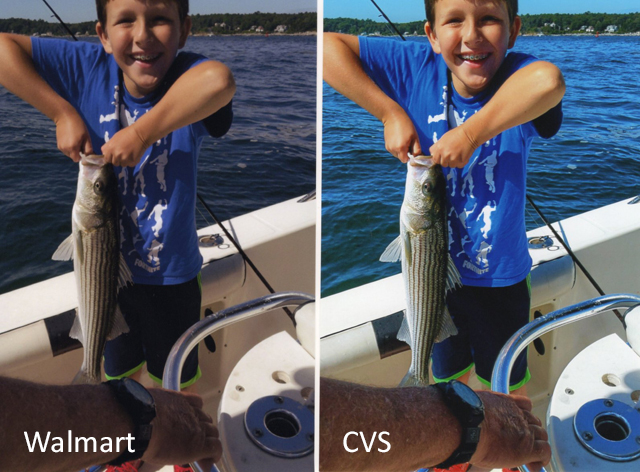 I had sample prints made on the Fujifilm machine that the Walmart locations use and the Canon machine that the CVS locations use. Both produced high-quality prints, but they had a different color profile. The CVS prints had brighter, poppier colors, but the Walmart prints had more accurate colors. If you have access to both stores, you should do a test run to see which appeal more to you.
[Image credit: Google, Techlicious]