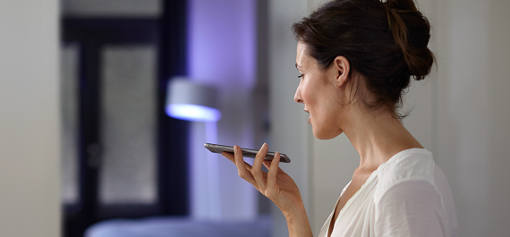 Have you ever dreamed about the day you could say, "Siri, turn on the living room lights" and actually see the lights in your living room turn on? That day has come.
Philips Hue smart lightbulbs and lamps now have support for the Apple HomeKit by way of the new Philips Hue Bridge 2.0. Simply put, you can now control your Hue bulbs through Siri. Commands can be as simple as turning lights on or off, or as sophisticated and precise as lighting to a certain brightness and color temperature.
Aside from recognizing simple voice commands, the HomeKit and Hue Bridge 2.0 pairing also lets you create a group of control commands for several connected home accessories with just one command. For example, saying "Siri, I'm going to sleep. Wake me up at 5:30" can turn off indoor lights, shut down the TV and PC, lock the doors, turn on the nightlights, close the shades, set the alarm to 5:30 a.m. and set the coffeemaker to brew coffee soon after you wake up, as well as many other things that smart home gadgets are now capable of doing.
The Hue Bridge 2.0 lets you control and keep track of your Hue lights even when you're not at home. Remote control is handled online through the MyHue web portal.
Up to 50 smart lightbulbs can be connected to the Bridge 2.0 at a time. Philips' new hardware acts as a contact point between the Hue lights connected to it and your phone's Hue app, which controls bulb color, brightness, white level, intensity and more. To get the latest new features for your Hue lights, simply upgrade the Bridge 2.0; no need to discard your existing bulbs.
The standalone Hue Bridge 2.0 costs $60 (or $40 if you trade in your old Bridge). Starter kits composed of Hue light bulbs, Bridge 2.0, Ethernet cable and a power adapter are available for $200 on Amazon.
[Image credit: Philips]