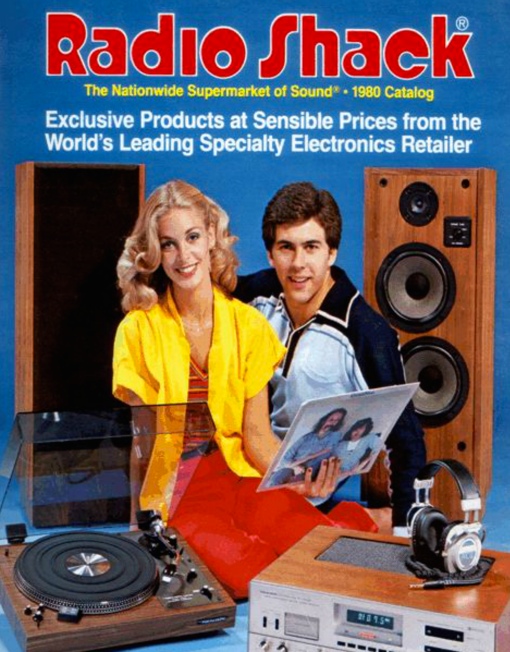 Update (Mar. 30): RadioShack has stated that its customer database will not be made available for sale in its bankruptcy proceedings. For more information, check out news service Reuters' coverage.
By now, you've probably heard the news: Electronics retailer RadioShack is declaring bankruptcy. That means the 94-year-old company will auction off all its assets to the highest bidder to settle up its bills. Those assets include its trademarks, inventory, leases and – worrying to some – the personal data of its past customers.
According to Hilco Streambank, an intermediary for RadioShack in the bankruptcy process, the company's list of assets includes 13 million e-mail addresses and 65 million customer names and physical addresses the company has collected over its many years of operation. RadioShack's creditors would like to see this data auctioned off, but there are real legal questions about whether or not they can. Already, some big names are moving to block the data sale.
One of the biggest names taking on the data auction is Texas Attorney General Ken Paxton. Texas state law prevents RadioShack from selling customer information if it violates the company's own privacy policy. Paxton argues that in-store signs stating "we pride ourselves on not selling our private mailing list" effectively prohibit the auctioning of RadioShack data. Tennessee's attorney general is also objecting to the sale.
Cell carrier AT&T is objecting the sale as well, but for different reasons. The company argues that it has worked extensively with RadioShack to sell and activate phones in its stores, and that it owns the related data. AT&T wants RadioShack's customer data destroyed, in part because future plans for RadioShack may include a Sprint rebranding.

As Bloomberg Business notes, RadioShack's situation is not without precedent. Customer data was considered to be the most valuable asset in the 2000 bankruptcy sale of Toysmart.com. But the Federal Trade Commission successfully sued to stop that sale, arguing that even a failed entity had a responsibility to protect customers' privacy rights. A court ruled differently in the 2011 bankruptcy sale of bookstore chain Borders to rival Barnes & Noble. In that sale, B&N was granted the data because it wasn't being sold off as a stand-alone asset, because the companies were in the same line of business and because B&N agreed to honor the existing privacy policy. Barnes & Noble agreed at that time to give Borders customers the ability to opt out of the transfer.
[Image credit: 1980 Radioshack Catalog via Radioshackcatalogs.com]