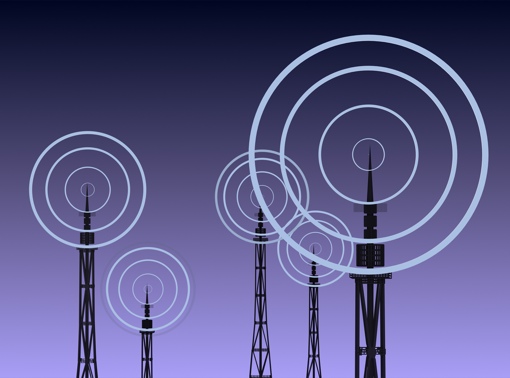 Verizon has once again been named the nation's top mobile carrier when it comes to overall performance, a new RootMetrics report reveals. Verizon also beats the competition when it comes to network reliability, network speed, data performance and call performance. AT&T, meanwhile, earned second place.
To build its Mobile Network Performance in the U.S. (First Half 2015) report, RootMetric performed over 6.1 million tests of network performance across the country in a variety of settings. Data was collected in the nation's 125 most populous metro areas and in each of the 50 U.S. states. Verizon comes out tops in these subgroups; AT&T comes in a strong second in all.
"To earn our United States RootScore Award, a network needs to offer outstanding performance across all of the different places where consumers use their smartphones, from cities and towns of all sizes, to highways, rural areas, and all the spaces in between," explains RootMetric's Dave Andersen. "Beyond excelling in all the places where consumers use their smartphones, strong mobile performance across the U.S. also means offering network coverage for all of the ways in which consumers use their phones."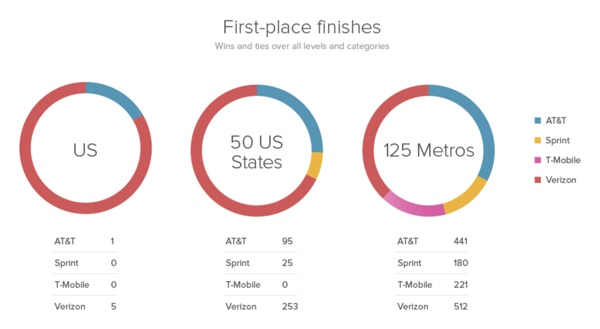 The report gives Verizon a score of 94.5 out of 100 in terms of overall U.S. performance. AT&T comes in second with a score of 91.8, followed by Sprint (87.5) and T-Mobile (82.0). Sprint has made gains in terms of its nationwide network, the report says – the only place T-Mobile bests the carrier is in the nation's most populated metro areas.
Of course, these results are all averaged – the best carrier for you will naturally differ with how and where you use your smartphone. For information about which carrier offers the best service and strongest signal in your specific area, check out the informative OpenSignal website. You might also want to check out the results of the most recent OpenSignal report on LTE wireless network speeds.
[Data chart via RootMetrics; Network Signal via Shutterstock]