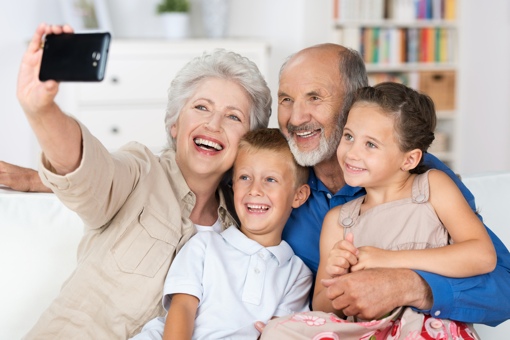 The two-year cell service contract is in danger of extinction. This past week, Verizon Wireless announced that it will be phasing out contracts and its $450 device subsidy for new customers in favor of new plans that require you to buy your device outright. The new plans start this Thursday, August 13. Existing Verizon customers can keep their current plan.
"There's a lot going on in the market," explains Verizon's VP of Pricing and Promotion Rob Miller. "We felt like this should not be a tough decision."
Verizon's new plans are designed to be more simplified than what the company has offered in the past. You now choose between four plans: Small (1GB shared data for $30), medium (3GB shared for $45), large (6GB for $60) and extra large (12GB for $80). You will also need to pay per device access fees: an extra $20 per month per smartphone, $10 per 4G LTE tablet or portable Wi-Fi hotspot per month and $5 per connected smartwatch. These new prices may mean a discount for some customers, but you'll want to compare it your current plan closely before switching – many family plan subscribers currently only pay $15 per month per device, so switching could increase costs for large families.
Going contract-free means you'll need to surrender your two-year $450 phone subsidy, so the next iPhone you purchase will have to be at full price ($649 instead of $199) or leased at an extra monthly fee. That said, those who have two-year contracts typically pay a higher monthly rate for phone service, as carriers attempt to recoup that $450 over your next 24 monthly bills.
Verizon is hardly the first carrier to abandon phone subsidies in favor of a more European-style model where phones are purchased outright at full price. T-Mobile famously abandoned contracts for its new customers in 2013. Sprint, too, seems to be focused on price-sensitive, non-subsidy customers, steering customers away from contracts. And in June, AT&T decided to stop offering two-year contracts through Best Buy and Apple Stores, instead only offering phone subsidies through its own retail stores.
If you're considering going contract-free, Techlicious recommends you purchase a value smartphone. Specifically, we like the recently refreshed 4G LTE Motorola Moto G and Moto X Android phones ($179 and $399 respectively). You can learn more about Verizon's new smartphone plans in your local Verizon store or on the Verizon website starting this Thursday.
[Grandparents taking smartphone picture via Shutterstock]