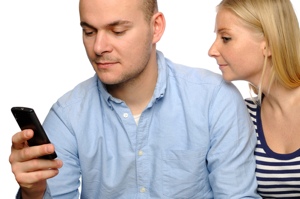 A new survey of 1,000 adults conducted on behalf of cache-scrubbing app Clean Master is spilling your sexiest of smartphone secrets.
Men, predictably, have more adult content on their phone than women – or were at least more willing to admit to it. The survey shows that 7% of U.S. men and 3% of women have naked self photos currently saved to their phones.
There are probably a few narcissists in the mix, but let's be honest: Most of these people probably took the selfies to send to someone else. Indeed, 9% U.S. men report having naked photos of someone else on their phones (as compared to 2% of women). It's a basic numerical reminder that even long after you delete your own embarrassing selfies, other people may still have it saved to their device.
Obviously, you should think twice when taking compromising photos of yourself – it's just way too easy to share photos online these days. But should your photos indeed get out, you do have options. For more information, check out our primer on revenge porn and see what one state is doing to end revenge porn for good.
[Young woman looks at her husband's phone via Shutterstock]