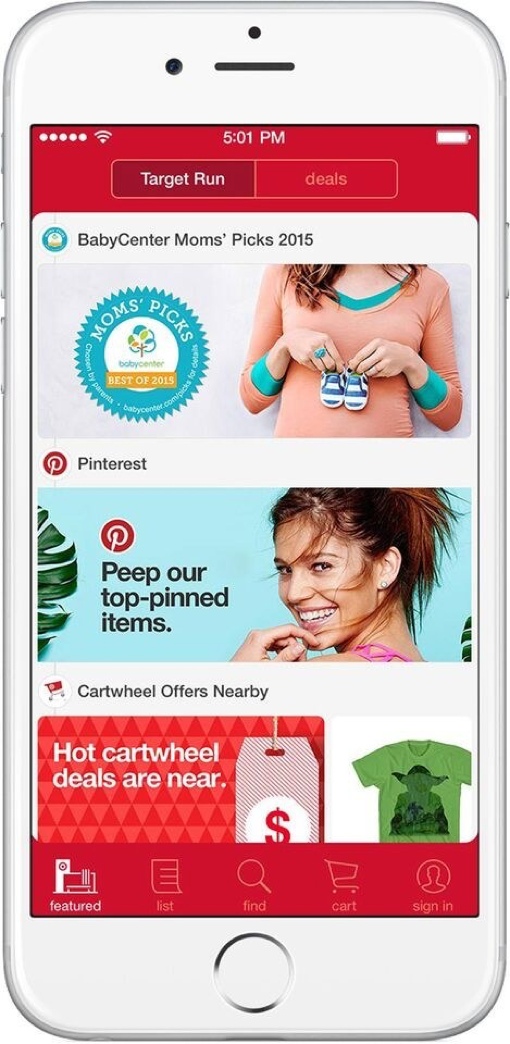 Target is piloting a brand new iPhone-based Bluetooth experience in its retail stores that uses a network of beacons to track your location, the company has announced. The limited trial is taking place in 50 stores, and the existing Target smartphone app has been updated to embrace the technology.
The beacons are currently being used to deliver sale offers to customers using the Target app. Walk down a pharmacy aisle, and the app may alert you to a toothpaste discount nearby; visit the baked goods aisle and you might get a cake recipe. Target plans to add a function that uses your shopping list to help you better route your trip through the store. It also plans a feature that would call an employee to your exact location if you need help with something.
Of course, with every piece of new tech come drawbacks. Using the Bluetooth beacon feature of the Target app requires you to surrender a lot of privacy. The store can easily use the data to build an incredibly robust advertising file on you and your shopping habits.
Target is hardly the first retailer to experiment with Bluetooth beacon tracking technologies. Apple has provided location-based iBeacon notifications for shoppers inside its stores since 2013. Upscale department store Nordstrom tested out a similar Wi-Fi-based tracking technology in its stores around the same time.
Test stores are located in Chicago, Denver, Minneapolis, New York City, Pittsburgh, Portland, San Francisco and Seattle. You can download the free Target app for iOS via the Apple App Store.
[Image credit: Target]