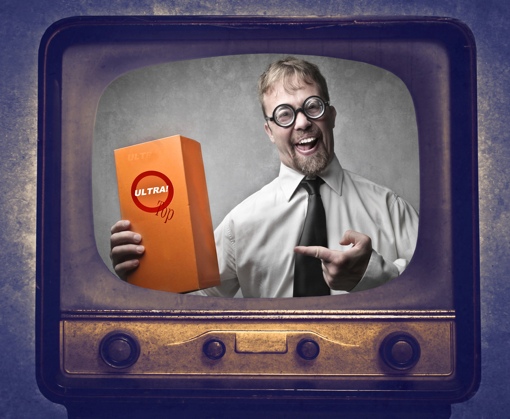 You may have noticed that over the last few years, the advertisements you see are getting eerily specific. Watch your favorite cable channel, and you might see an ad for a car you've been considering or for a restaurant you love to frequent. Open up your mailbox, and you might find an ad for a credit counselor just before you run into trouble with bills.
Advertisers haven't suddenly gained the ability to read your mind. But they have done the next best thing, aggregating all sorts of publicly and privately available data on you, your family, your neighborhood, your purchases and your lifestyle. Recently, marketing magazine Adweek took a look at the many ways your financial data is used to pinpoint your tastes, deliver custom-tailored ads and then track whether or not the ad convinces you to buy their product.
Here's how all the loose bits of data wind up coming together into one eerie package.
Loan data
As you're no doubt aware, credit rating bureaus like Experian track your credit card payments, house payments, and car payments to come up with your credit score. And you're likely also aware that this information is sold, causing your mailbox to fill with offers for new credit cards. That's nothing new.
But here's the thing – Experian doesn't just stop there. It's a giant data aggregation firm. It knows from your loan history the type of car you drive and how wealthy you are. It also purchases plenty of information on you and your neighbors from third parties that has nothing to do with your credit worthiness. If it's legal to buy the data, a broker like Experian probably does.
Where does it get this other data? It goes to the same place you do when you need to buy something – your local supermarket.
Store loyalty cards
I remember when my mother signed up for her supermarket's Price Plus loyalty card back in the early 1990s. Back then, it was a simple tradeoff – the store got her mailing address, and my mom got modest discounts on certain sale items. A few years later, when the store's database got more advanced, she'd receive coupons in the mail every now and again for products similar to those she'd purchased in the past. It was a win-win relationship.
What you may not know, however is that your loyalty card purchase history is likely being sold to companies like Experian, the same folks who are tracking your credit. Federal law prohibits connecting this data to your name and address. Instead, the lone identifier on the aggregated data is your ZIP+4 postal code.
Marketers who buy this data from Experian won't know that you've bought a pregnancy test lately. But they can know how many of the 20 homes on your block have. And thanks to available loan data, the marketers can also know how wealthy your block is and what type of cars people on your block drive.
Credit card bills
Think you can avoid being tracked by paying full price for that box of cereal? Not if you're using a credit card to pay for it. The majority of credit card purchase data is also sold and tracked on a similar anonymized basis.
Your TV watching history
Once advertisers know your income level and what you like to buy, it's easy to target you with these very specific ads. Cable companies have the capability of serving certain ads to your street that it's not serving on the other side of town. But this isn't enough for advertisers – they also want to know how effective their ads are in getting you to buy things.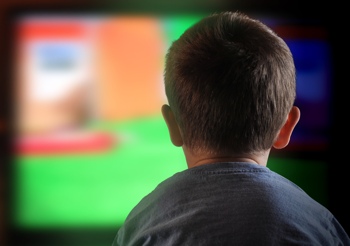 This is the final link in the marketing circle: Your cable company is keeping tabs not just on the channels you watch, but on the commercials you watch too. If you switch channels every time a Geico commercial comes on because you "can't stand that talking pig," your cable company knows. If you instead watch the commercial despite being able to fast-forward through it, your cable company knows that too. These are valuable points of data, destined to be sold.
Adweek explains how it all comes together.
"This data is cross-referenced with all that information on how you spend your money that Acxiom, Experian, Argus and others provide. It's anonymized, but it's anonymized in a very sophisticated way—the company that provides ROI data buys both the viewer information and the financial information and then compares the two down to the individual address to make a single 'pod.' Using your address, it matches your Kmart and CVS loyalty cards, your car registration, and your credit card data with your cable bill—they all go to the same place, naturally—without looking at any of it, and then strips out your name, your house or apartment number, and your street. Then it looks at the data."
Escaping the trackers
Realistically, avoiding ad tracking these days is virtually impossible. Sure, you could give up using your CVS ExtraCare card or make more purchases using cash to limit the credit card data collected on you. You can also opt out to tracking at each step in the chain – checking a box that might appear on the back of your cable bill, for example. It's a lot of work, and marketers know that most of us are far too lazy to do it.
And really, for some of us, there's good reason to let marketers know our wants and desires. If a data broker knows you like to travel to New York City, you're more likely to get specific ads offering discount flights, for example. Marketers often put some very tasty bait on their hooks that can actually wind up saving you money.
You can learn more about how marketers and data brokers track you in the most recent issue of Adweek. For even more info, check out how supermarkets and other retailers use their overhead lights to track your physical movements once you've entered their stores. And if you really want to have the hair on the back of your neck stand on end, check out how Facebook is using your underaged kids' names and photos in advertisements on the site without your permission. (PS: Google does it too.)
[Obnoxious TV commercial; Child watching TV via Shutterstock]