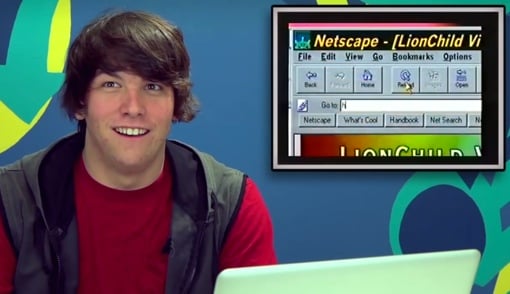 We're big fans of the "Kids React" and "Teens React" series here at Techlicious. There's something magical about watching youngsters take a look at ancient technology like green screen computers for the first time – their reactions remind us of how far we've come since, techwise.
Recently, the Teens React folks showed a handful of teenagers a highly dated educational video on the subject of the Internet. Its subject matter is terrific – remember Netscape Navigator? – as are the haircuts on the 1990s actors. It's a fun way to kill to some time and reminisce about how far we've all come online. And, you know, how far Yahoo.com has come, too.
You can watch the full Teens React to the 90s Internet video below.
Want more fun from the guys behind 'React?' Check out Kids React to the original Nintendo Game Boy and Kids React to a vintage Sony Walkman.