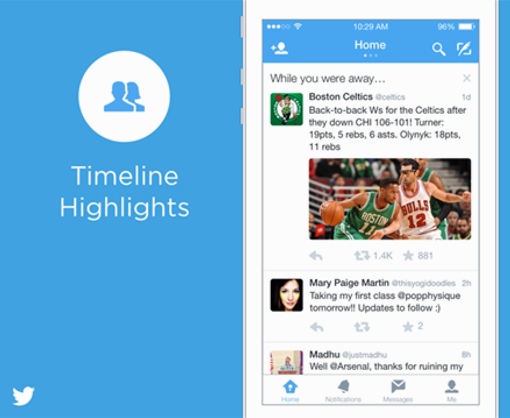 One of the best features of Twitter is how it exists in real time – the social network always provides you with a chronological feed of the tweets, photos, videos and links shared by your friends. But with over 500 million tweets being sent every day, it can be difficult to catch up on Twitter if you've been away from it for a week or two. Or, at least, it used to be difficult: Twitter has begun rolling out a new "While You Were Away" feature that recaps the best tweets from your network since your last login and puts them at the top of your timeline.
The feature was first announced by Twitter back in November 2014. As the company explained at the time, While You Were Away was designed such that "every time you open the Twitter app, you'll see something great."
While You Were Away inches Twitter towards the Facebook model of automated curation. In 2013, Facebook switched from a philosophy of showing everything your friends post in chronological order to only showing you the most popular and relevant posts from your friends. Standard Twitter content will remain largely chronological, however, allowing the social network to maintain its "in the now" distinction.
It's a bit premature to call the new feature a smashing success – some of the tweets being shared through While You Were Away are marginally interesting at best, and a lot of it is low-quality viral content. If you follow a wide range of people, the tweets may not be relevant to your interests, either. Still, it's easy to scroll past these popular tweets to get to your classic timeline if you'd prefer a pure Twitter experience.
If you don't have access to While You Were Away yet, be patient. The feature began rolling out to Twitter users in December, with a large number of people gaining access in the last for days. All Twitter accounts should see the feature activated in very short order, so check back in a day or two.
[Image credit: Twitter]