The Typhur InstaProbe, which won our Techlicious Top Pick award for instant-read thermometers, is currently available for $79 – a 28% reduction from its regular $109. This limited-time offer marks the lowest price for the InstaProbe in the past 30 days, presenting a prime opportunity for culinary enthusiasts to upgrade their toolkit.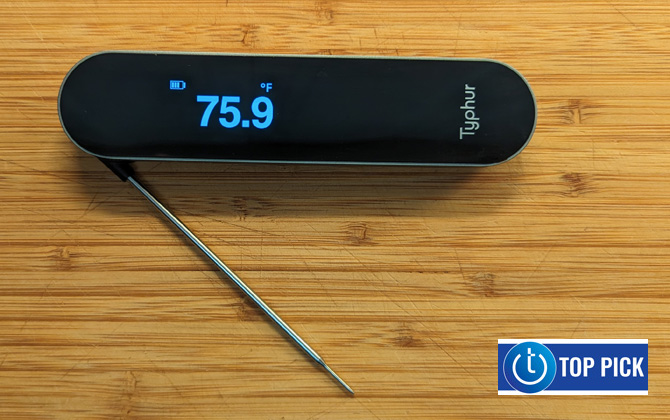 When we tested the InstaProbe, we found it to be remarkably accurate and fast. It reads temperatures in less than 0.75 seconds, rivaling the industry-leading Thermoworks Thermapen in performance. This swift response time is invaluable in dynamic cooking environments where temperature control is key.
The InstaProbe is built to work in a variety of environments. Its OLED display offers clear and easy-to-read measurements, which is especially useful in low-light conditions, like nighttime grilling. Its IP67 waterproof rating also offers peace of mind for users concerned about moisture exposure during cooking or cleaning.
At its current 28% discounted rate of $79, the Typhur InstaProbe offers a rare chance to own a top-tier cooking gadget at a budget-friendly price. It's an attractive deal for those seeking a reliable and versatile kitchen thermometer, whether for personal use or as a thoughtful gift for a cooking enthusiast.

[Image credit: Techlicious]