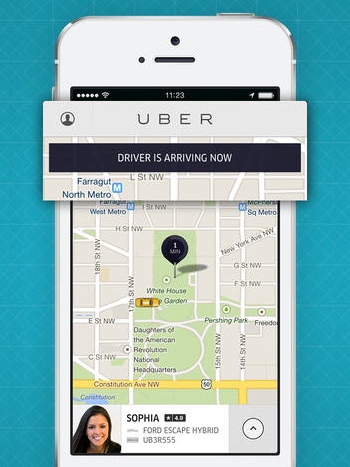 UPDATE (5/8): Ridesharing company Uber, which offers inexpensive non-taxi rides in privately owned vehicles via a smartphone app, will be launching a new Uber Family service for riders with children, VentureBeat is reporting. has officially launched its uberFAMILY service aimed at urban-dwelling parents of young children.
Only Uber's highest rated drivers are allowed to participate under uberFAMILY. Using the service will carry a $10 surcharge, which guarantees a fully prepped car safety seat will be ready when the vehicle arrives.
To get access to uberFAMILY, you'll need to tap the person icon in the upper left-hand corner of the Uber app. Select "Promotions," and apply the code FAMILY.
Uber, like competitors Lyft and SideCar, offer car owners the ability to turn their vehicle's downtime into cash by selling rides to others. As a result, Uber prices are lower than a traditional cab. In Los Angeles, for example, Uber prices are approximately half of what you'd pay to ride with a traditionally licensed cabbie.
For-pay rideshare services have proven highly controversial, however. Many jurisdictions view Uber as an illegal taxicab operation, and law enforcement officers have been ticketing drivers in sting operations. The company has also been faulted recently for not performing extensive enough background checks after one driver, convicted in 2012 of driving under the influence, allegedly committed a sexual assault against a passenger.
If you want to give uberFAMILY a try, Uber is offering surcharge-free rides now through Mother's Day courtesy of Care.com. You can download the Uber app for Android at Google Play or for iOS at the Apple App Store. To learn more about Uber, visit the company's website at uber.com.