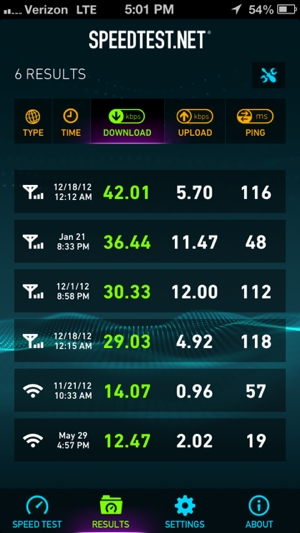 One of the most exciting things about getting my new iPhone 5 wasn't the device itself, but the fact that for the first time ever, I'd own a phone that uses Verizon's LTE high-speed wireless data network. And boy is it fast – content downloads twice as fast to my phone than it does to my home computer.
But as wonderful as "twice as fast" is, I can't help but yearn for something even better – "four times as fast." And later this year, Verizon will start delivering exactly that as part of its Phase 2 LTE rollout.
The upgraded version of LTE will allow phones to transmit data roughly twice as fast as they do now on the Verizon network. Signal will also be better able to penetrate walls and buildings, making sure your phone doesn't go out of service when you're in the back of the supermarket.
Not all Verizon phones will be able to take advantage of the new higher-speed LTE. For now, only the new Samsung Galaxy S4 will be compatible with the faster data network, though more phones are sure to follow. Chances are that by the time you're ready for your next Verizon phone, it'll be ready to take advantage of Phase 2.